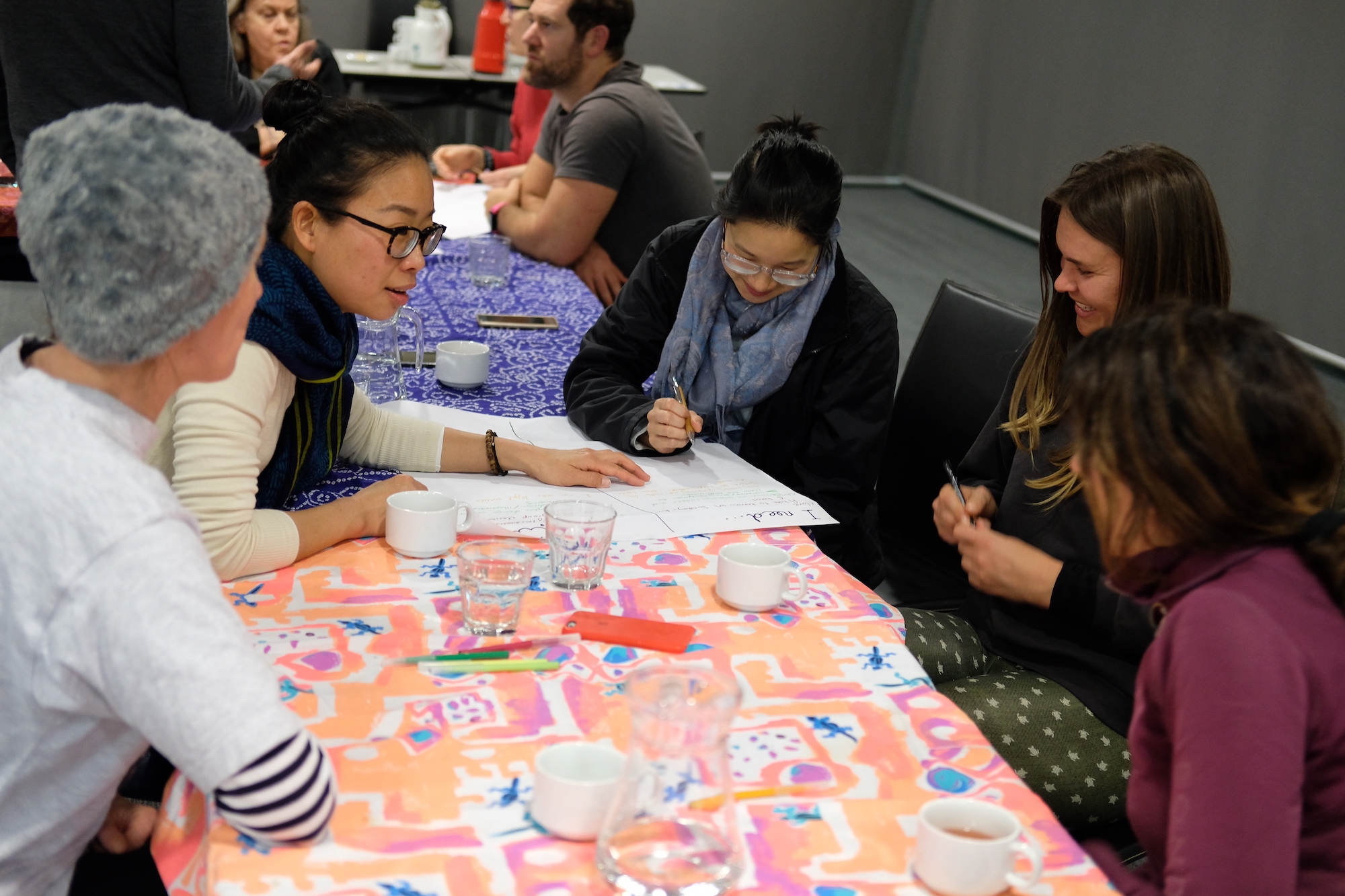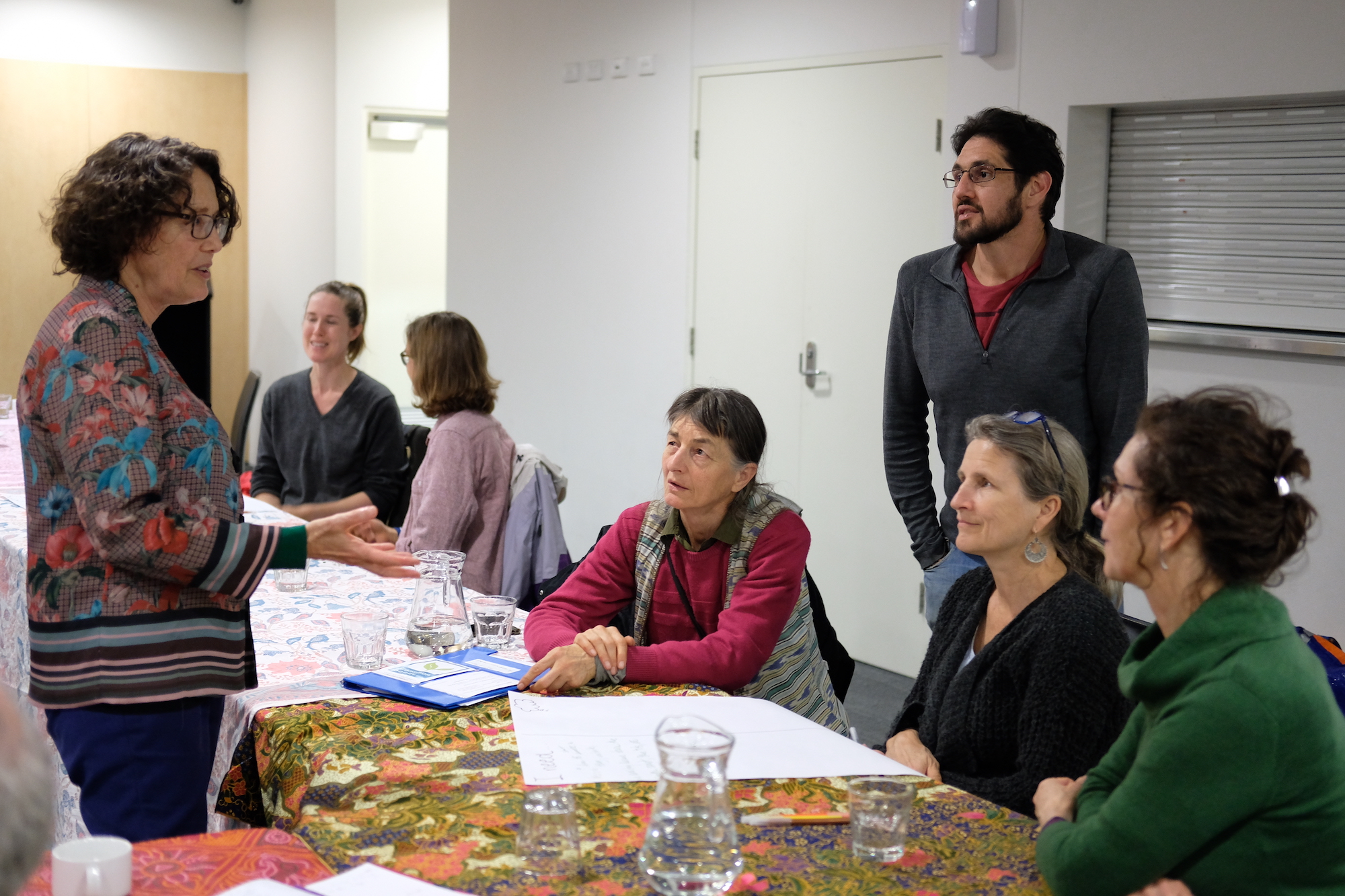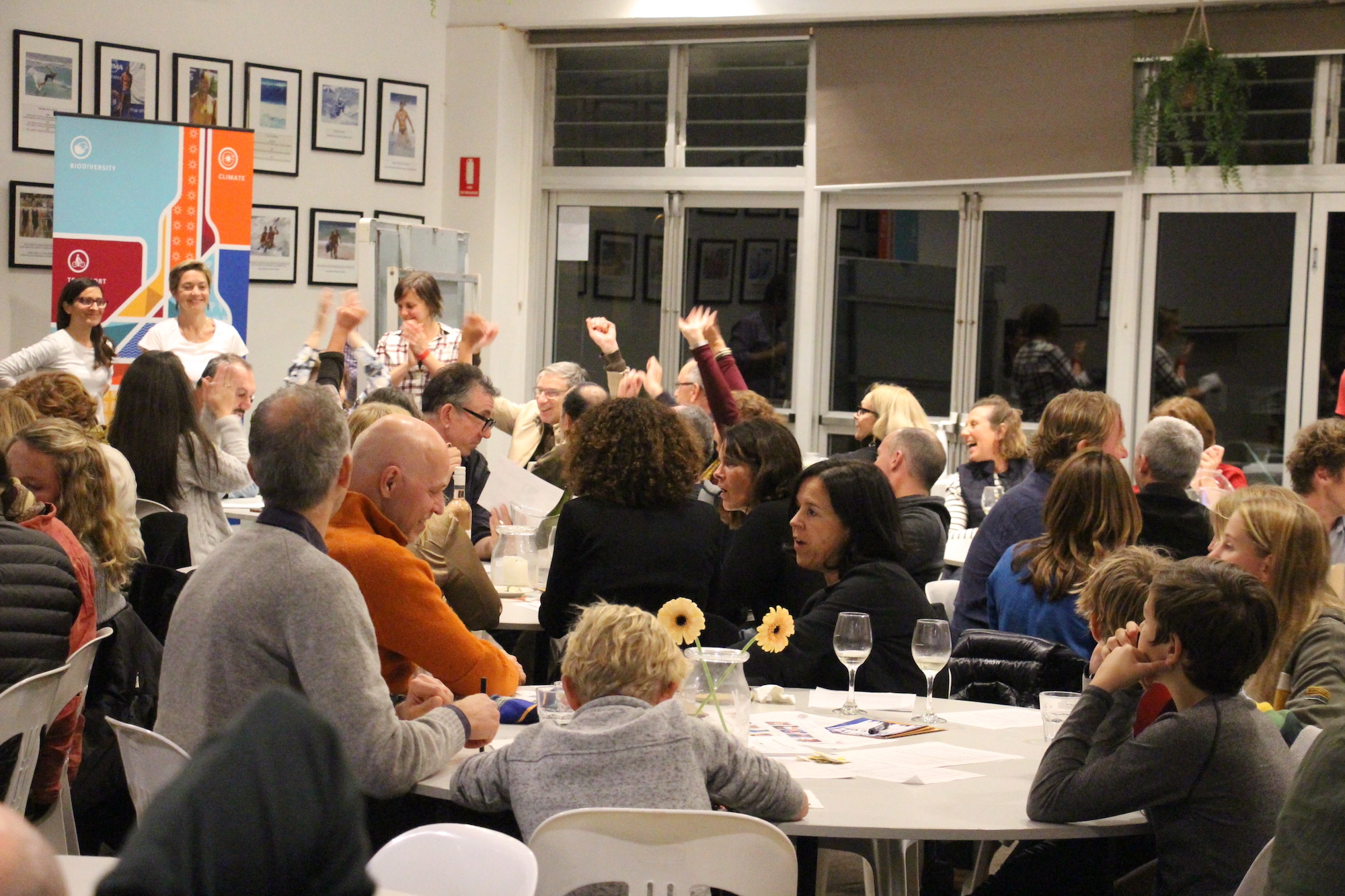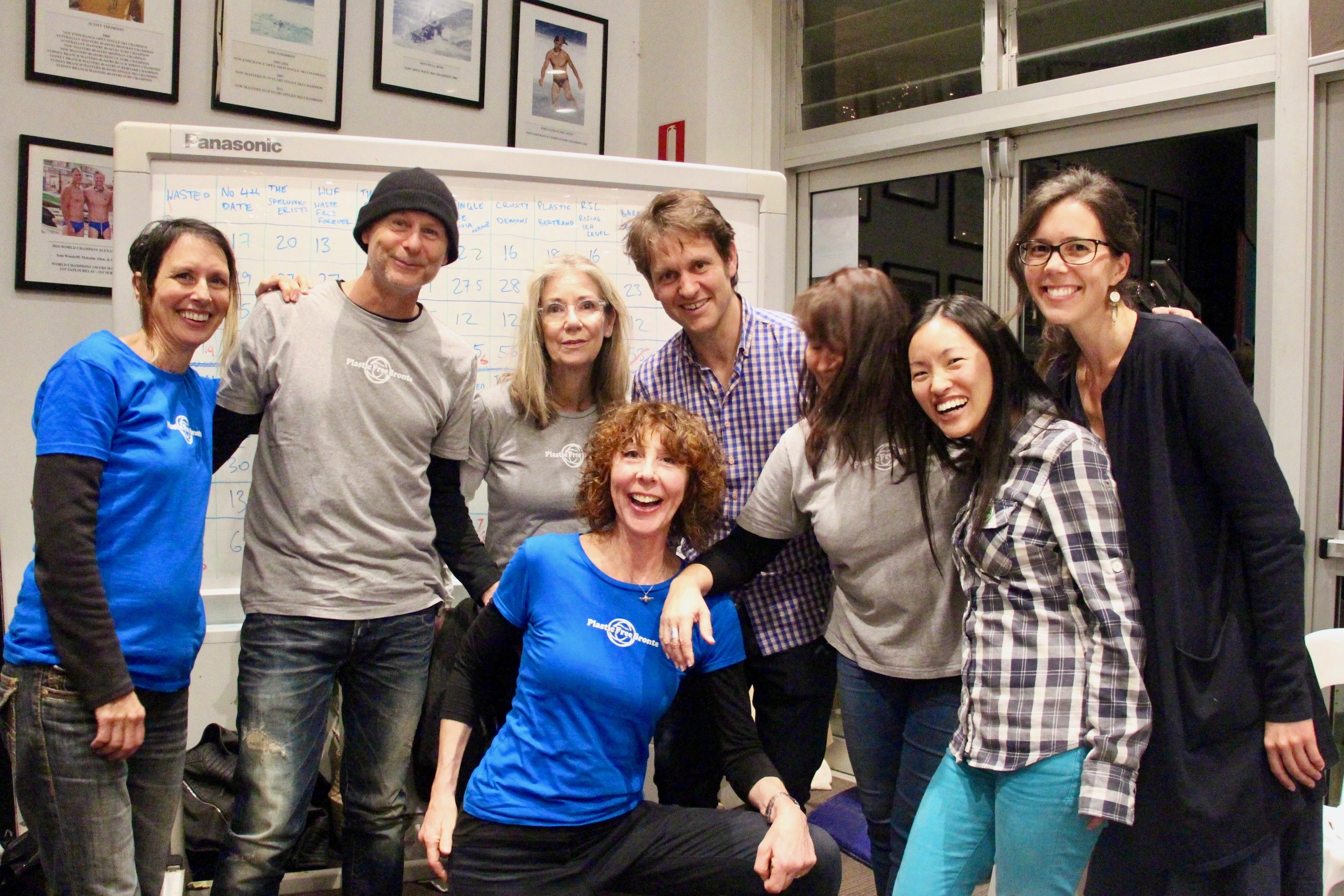 plasticfreejulytrivianight1
plasticfreejulytrivianight2
We invite sustainability experts to share their knowledge and insights on a range of topics, including renewable energy, social justice, waste reduction, sustainable agriculture, and climate change. These events foster meaningful discussions and provide a platform for two-way conversations within the community.
In 2023, our events are taking on a new format: 'Guest Dinners.' We welcome our guests and attendees in an intimate setting, typically hosting no more than 8-10 individuals. These gatherings feature a potluck dinner, where everyone contributes their homemade dishes, creating an environment where participants can both learn from experts and actively engage in discussions and collaborative solutions. This year, these events have even inspired the creation of additional initiatives, such as 'Mend and Remake' events and clothes swaps.
Come along to nourish your body, mind and soul, engage in conversation and be part of our local community.
In 2023, our events are free to attend. Explore our Events page to book a ticket for our next event.
2023 Community Talks program
From Sustainable to Regeneration (9.2.23)
with Julianne O Paradis, Sustainable Futures Program at UTS.
How can we collaborate with nature to save our planet? How do we shift our mindset from 'sustainable' to 'regenerative'?
At this lively, round-the-table conversation over dinner, we'll look at Regen case studies, is there a better way we can initiate climate solutions and how we can 'rewild' ourselves?
Save the Tarkine Forest (9.3.23)
with Doro Babeck, campaign director – Bob Brown Foundation.
Doro brings us to the front line of the fight to save our native forests and their irreplaceable ecosystems, and her part in the proposed Great Koala National Park on the NSW north coast.
Building a Straw-bale House in the Suburbs (20.4.23)
with Nikki McCoy & Bernard Hickey.
Nikki and Bernard as they take you through the trial, tribulations and thrills of building a straw-bale house in the suburbs.
Navigating the Stormy Seas of Modern Times (11.05.23)
with Tom & Ling Halbert.
Faced with the turbulence and impacts of modern times, tonight we'll discuss ways to soothe the troubled waters of mind, heart and spirit; find clarity and take responsibility for healing in your daily life.
Permaculture Awareness (19.6.23)
(Including a short film) with Doris Langer.
Dinner table discussion on Permaculture Awareness and the benefits of living in harmony with nature's principles, that can create an organic sanctuary in your garden and a flourishing community beyond. Doris Langer is a creative gardener and regenerator and will share her story about the ebbs and flows of her fascinating journey and the life-changing and light bulb moments along the way.
Let's talk about the Voice (16.7.23)
You are invited to an informal afternoon tea and chat to help deepen our collective knowledge of Indigenous Australia and to build connections with each other in our community. Share a cuppa and some native foods and talk about what we've absorbed from the media, webinars, conversations, and readings on this important point in our country's story.
Facing Fast Fashion (21.8.23)
with Nina Gbor, Circular Economy and Waste director for the Australian Institute, Sustainable Fashion Educator, ABC War on Waste consultant.
Want to be sustainable and stylish? Join our special guest Nina Gbor, consultant to the ABC's War on Waste, to talk fashion over-consumption, sustainable styling how to organize your own clothes swap and be part of the change.
Beyond the Electricity Grid (21.9.23)
with Ashley Wearne.
Learn how foreign aid works on the ground as project manager Ashley Wearne leads us through the journey of pioneering the first bundle of decentralized village-level solar mini-grids from design, technology, and investment to lobbying policymakers.
DRIVING CHANGE | BUILDING RESILIENCE (16.10.23)
with Prof Stephen Bygrave.
Don't miss this unique opportunity to talk directly with one of Australia's leading climate action policy makers, who believes community groups like Transition Bondi should be engaged as partners in local action and resilience building. Prof Stephen Bygrave has been instrumental in shaping climate policies for over thirty years, at a national, state, and international level. He currently consults the federal government on the National Electric Vehicle Strategy.