We are a solution-based and action-oriented group, and this is why we run, or support, the following projects.
Transition Bondi can also serve as a platform or partner for your group's efforts to build community, strengthen the economy and lower the environmental footprint of Bondi Beach and beyond.
Transition Bondi is part of a growing network of Transition Towns (and suburbs) around the world that derives from the global Transition Network.
The mission of the Transition Network is, "Inspiring, connecting and supporting groups to build a localised, sustainable and just future."
What is Transition Culture about?
Transitioning to a fossil-fuel-free economy, responding to climate change and to 'peak' resources.
The movement holds these values: inclusiveness, justice, sharing of ideas and power, exploring, experimenting and learning, collaboration, respecting resource limits, building resilience and creative visioning.
Transition Bondi is part of a hopeful, fun and energetic network for positive change. Rather than putting energy into trying to change the things that are currently not working, we are about building positive alternatives to the current system.
Our main projects in Bondi are (excluding December and January):
---
Community Cafes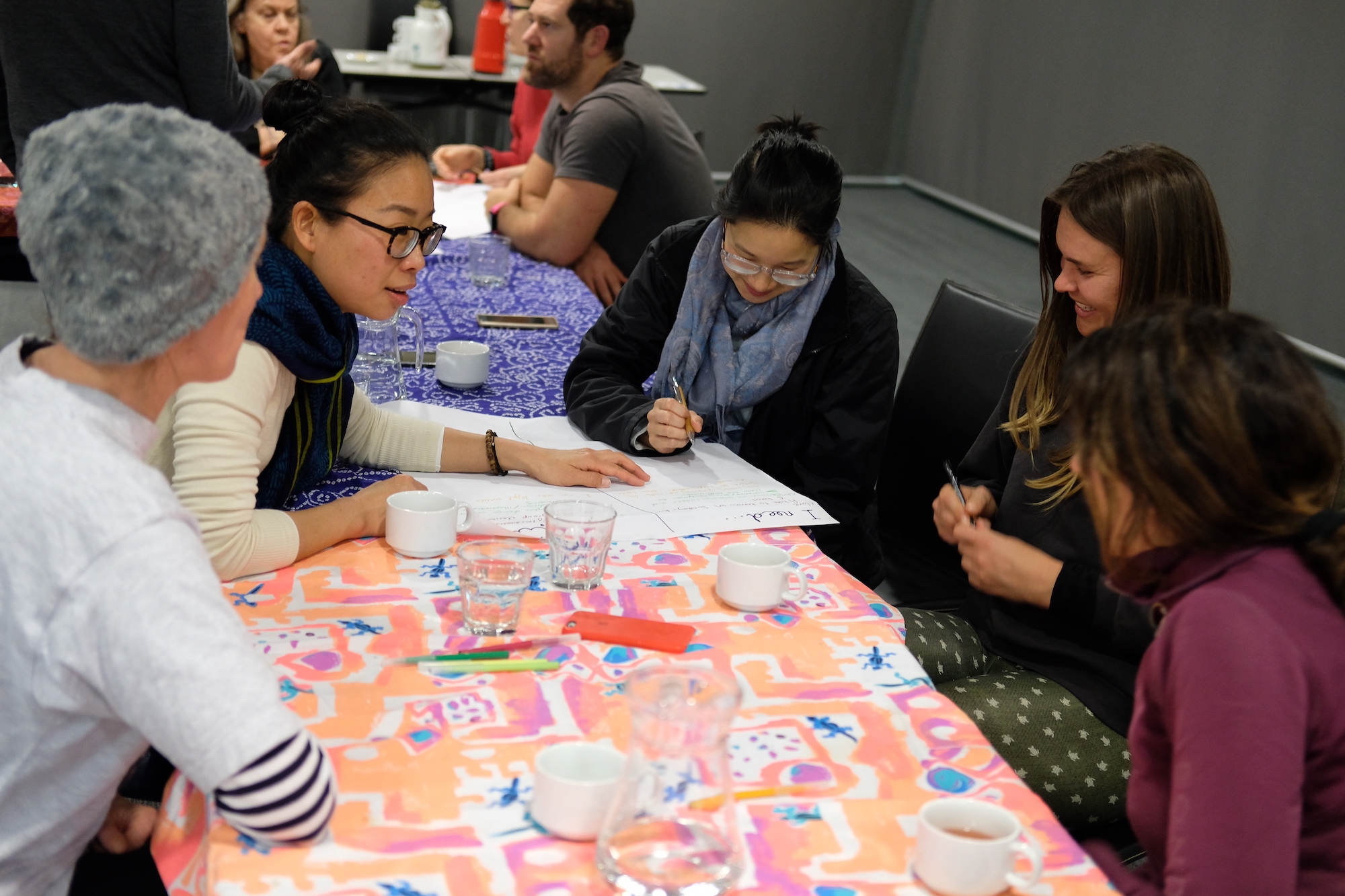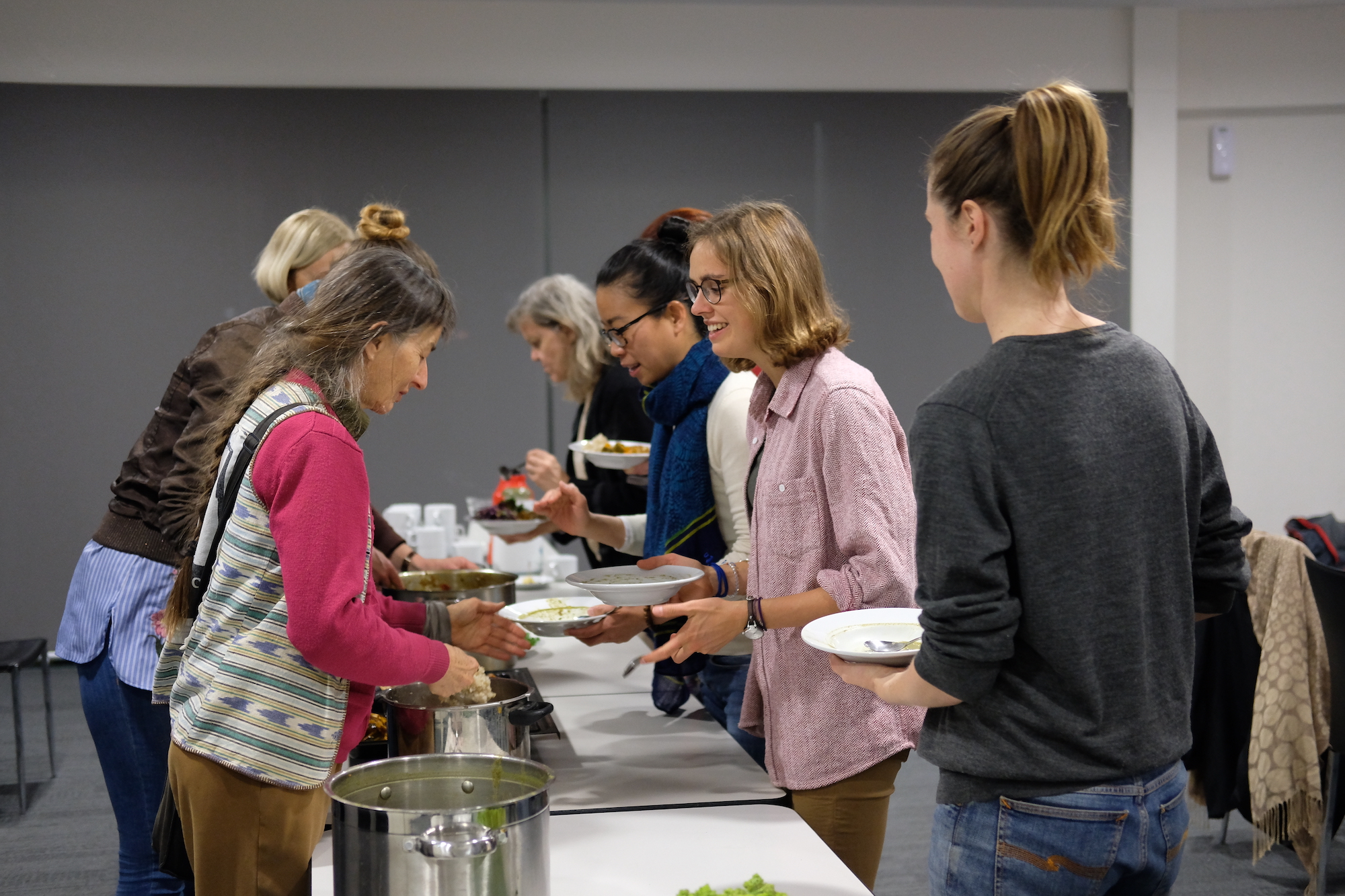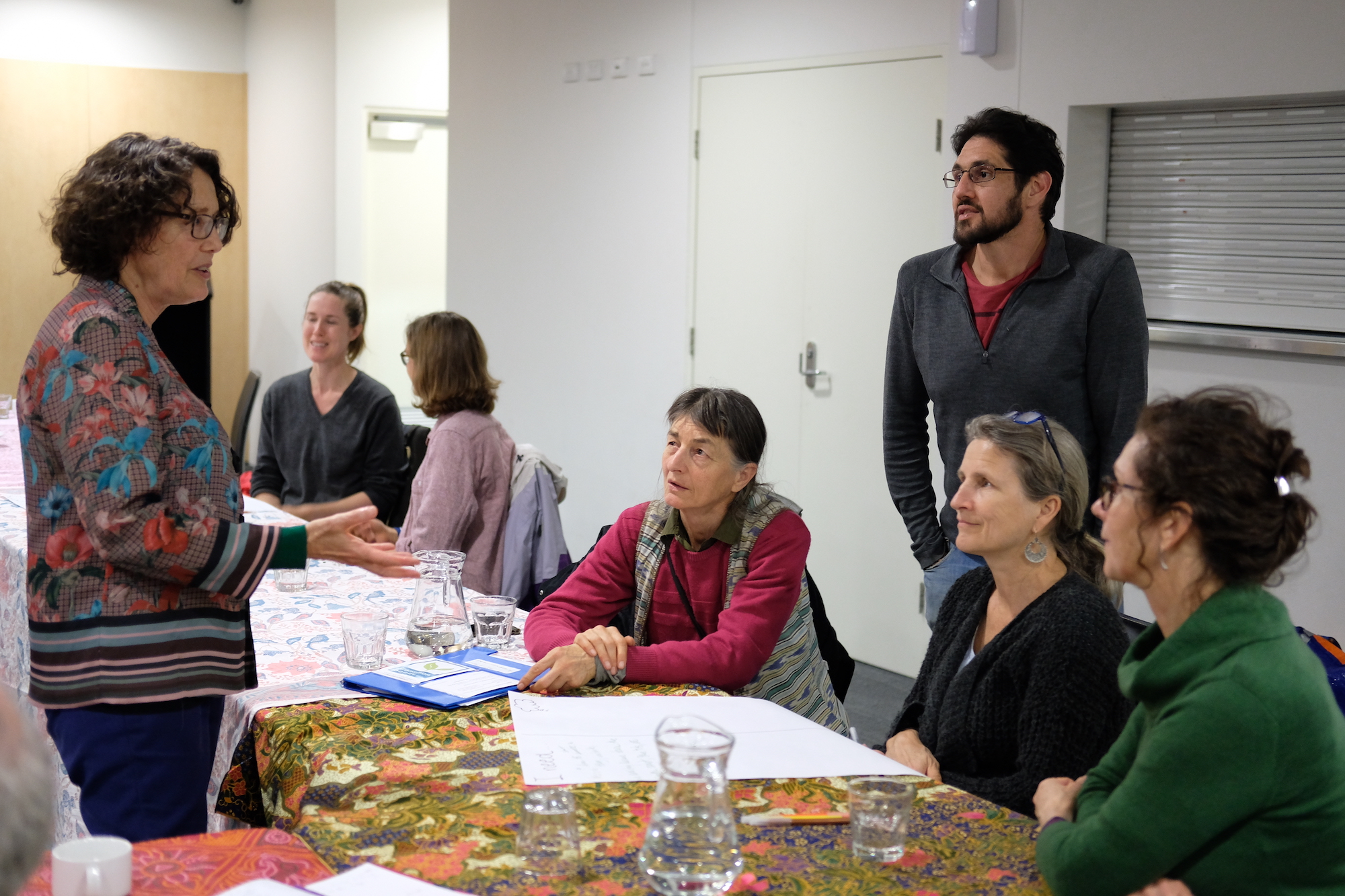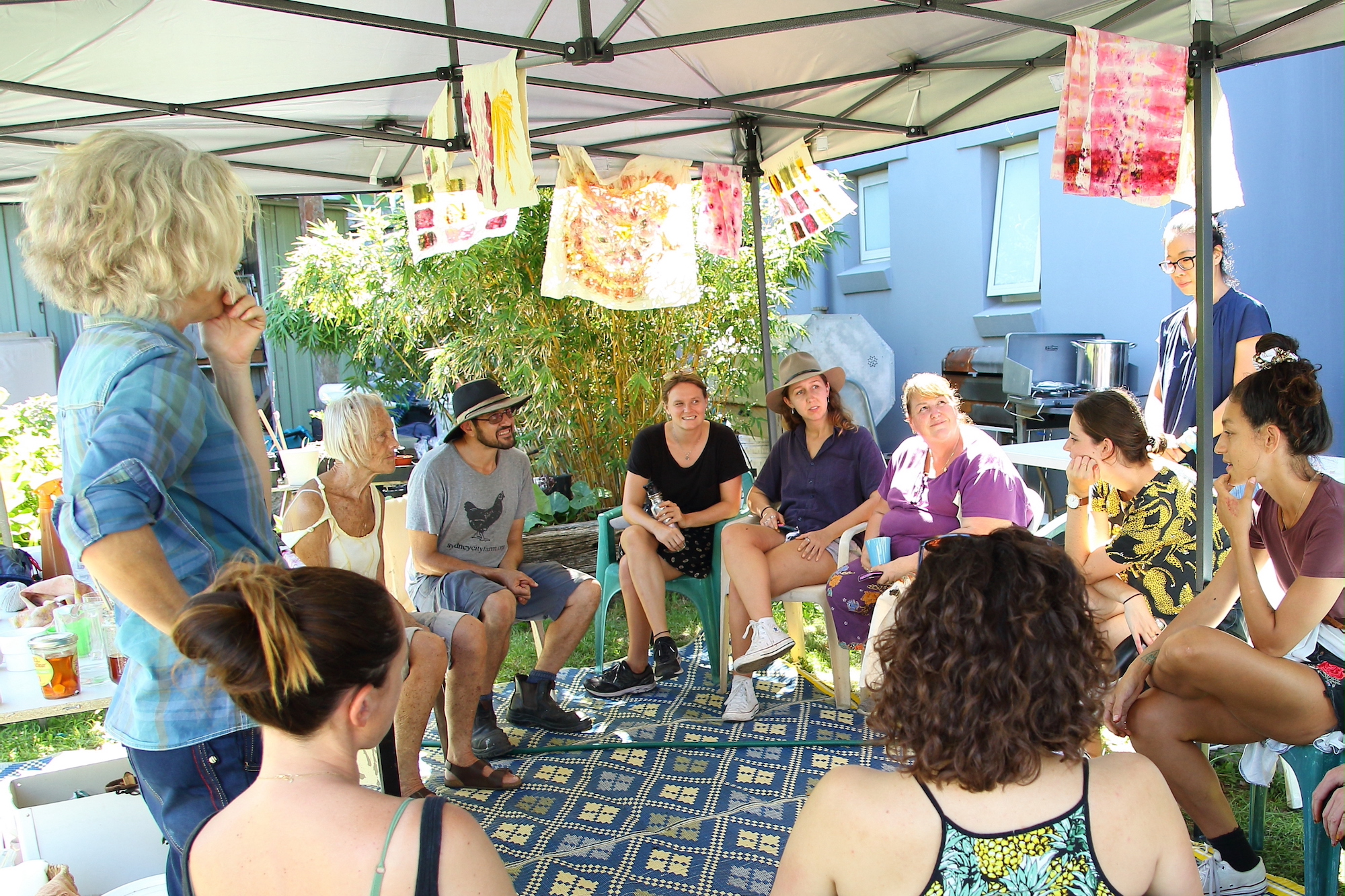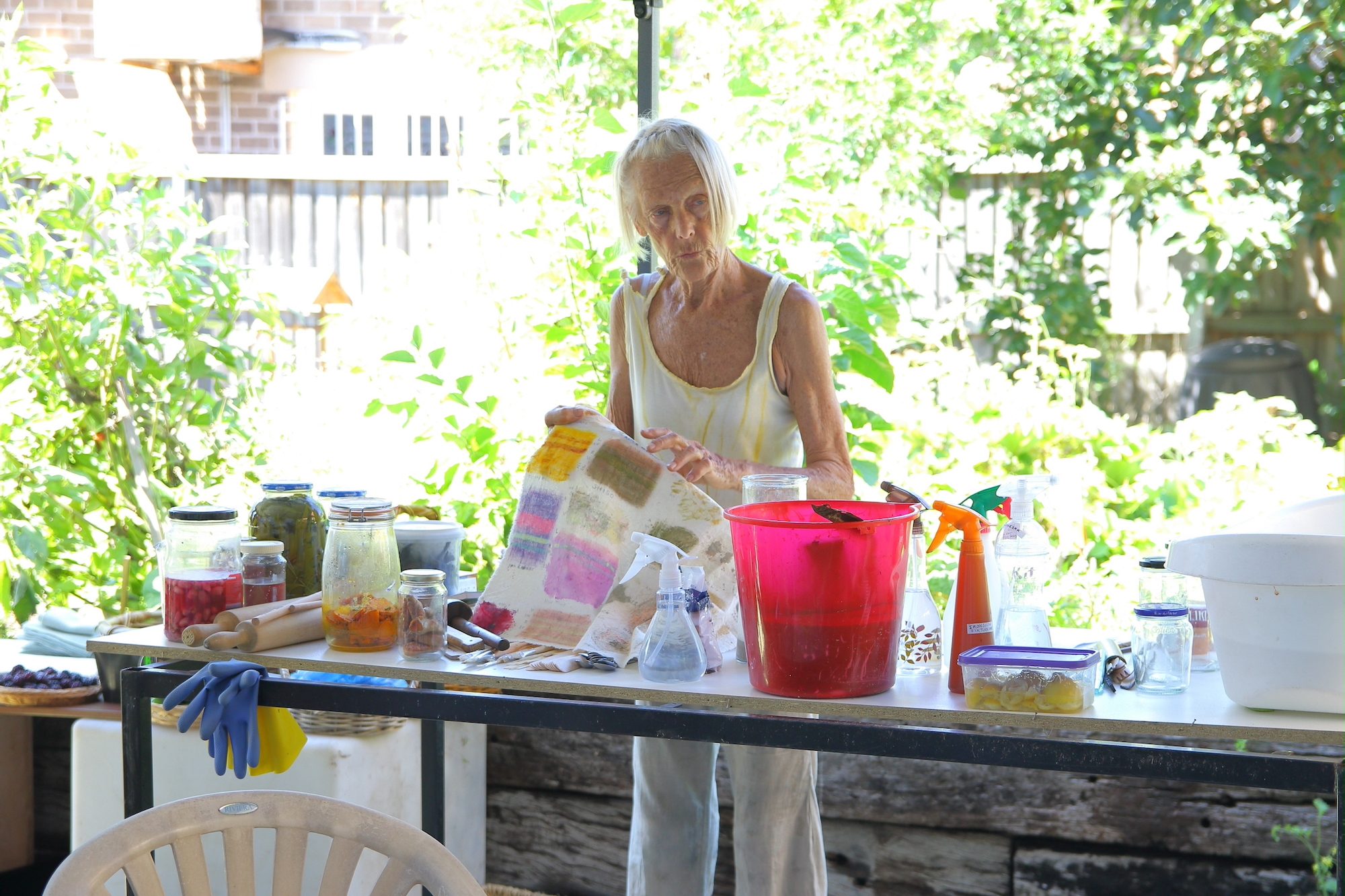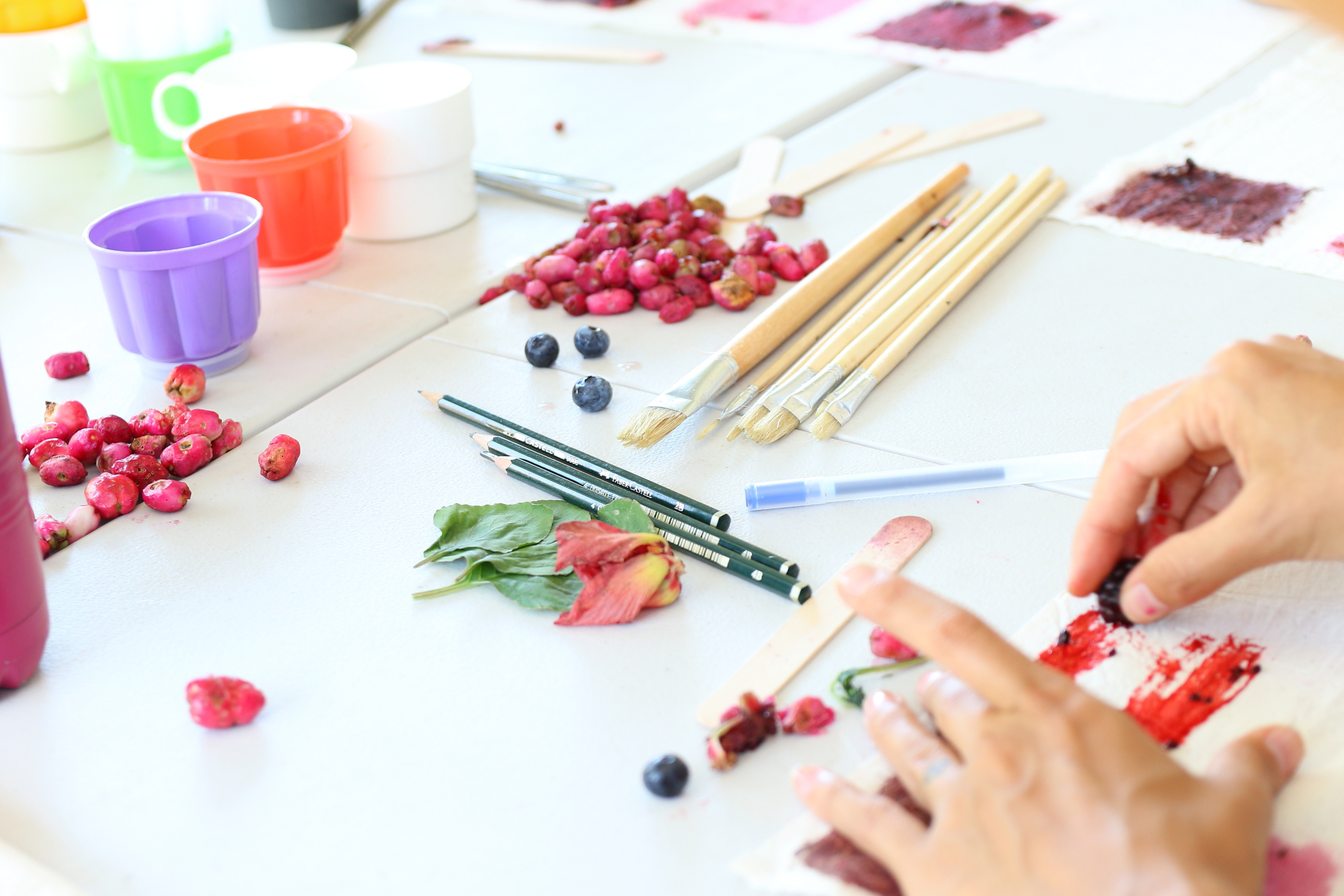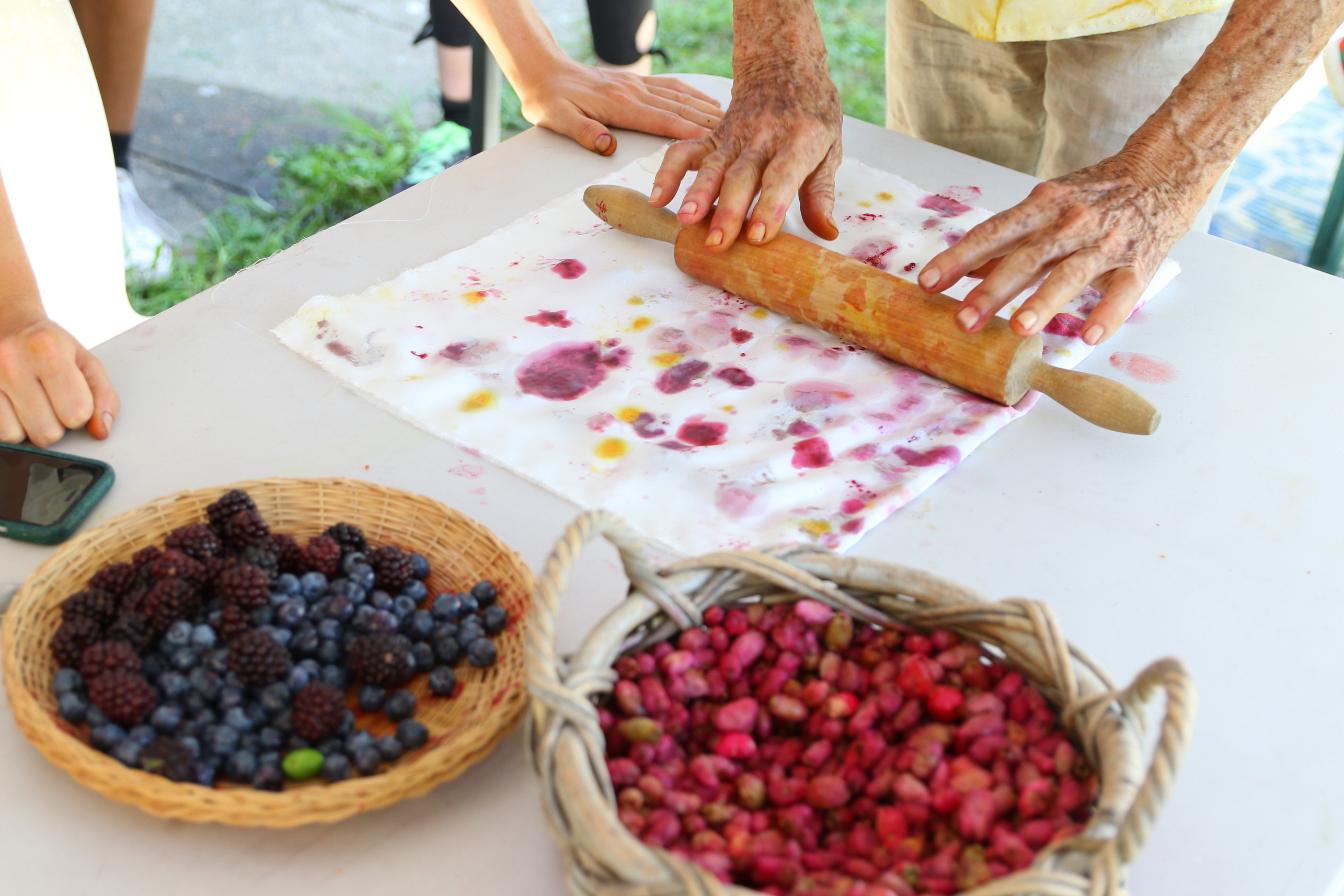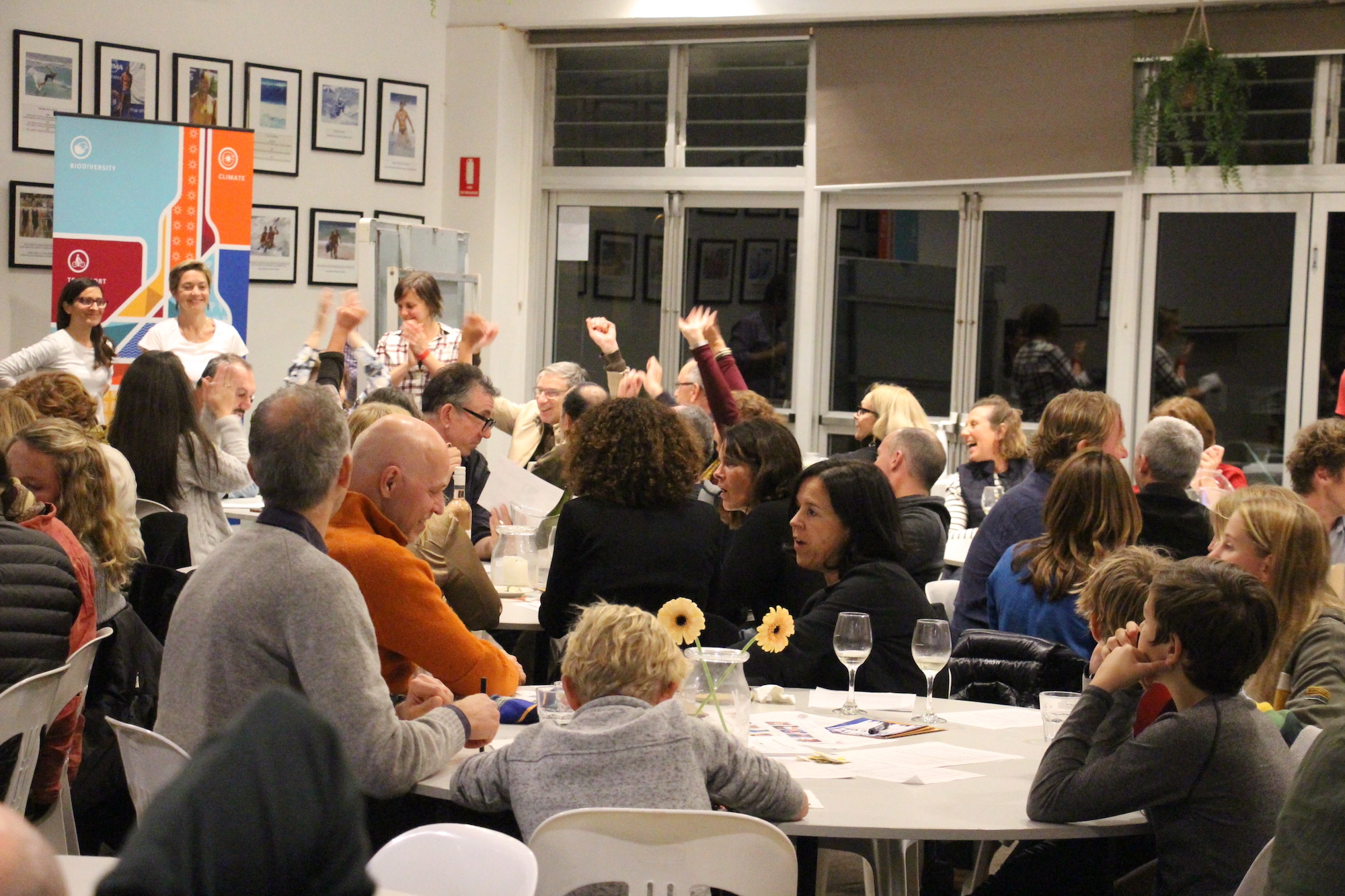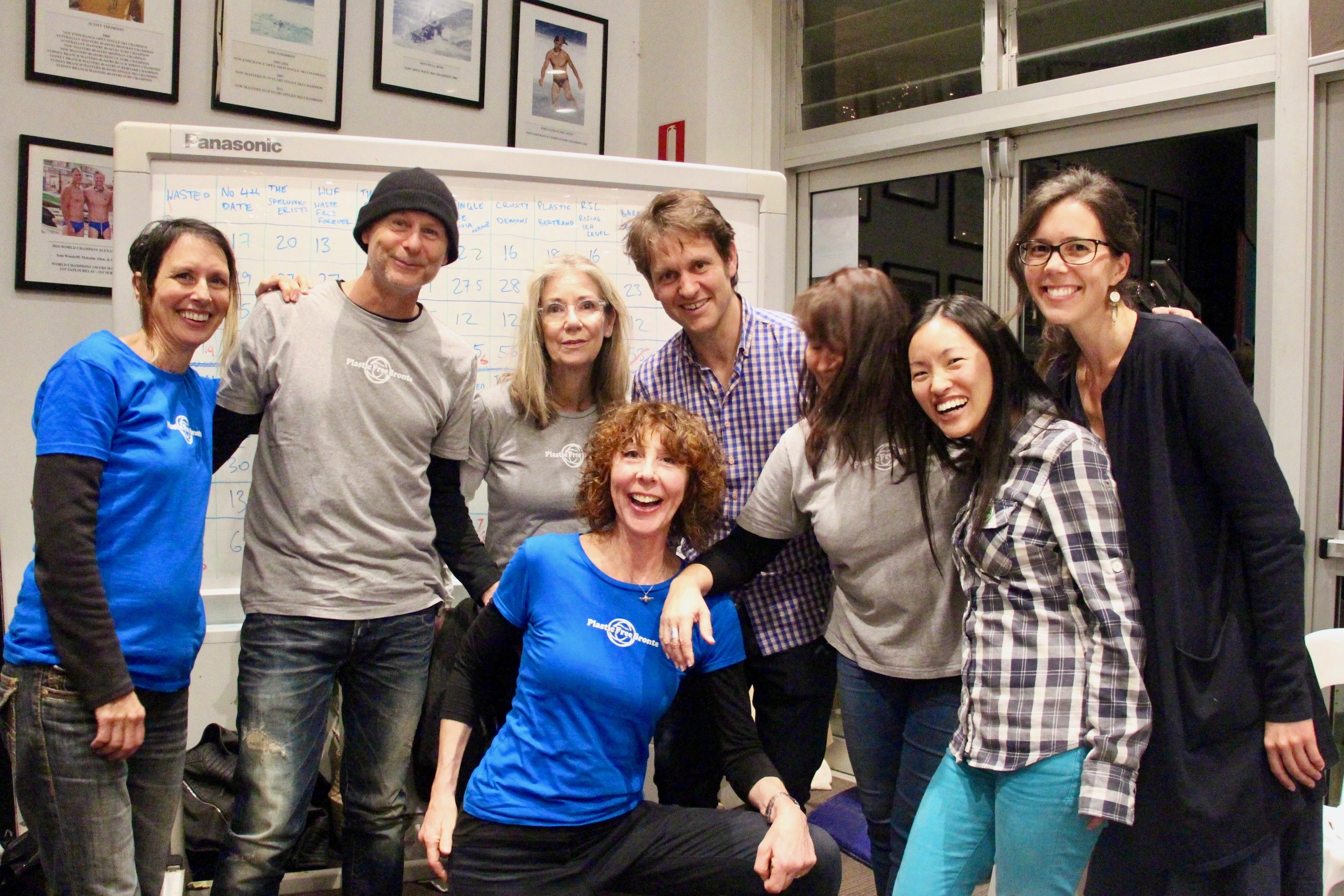 plasticfreejulytrivianight1
plasticfreejulytrivianight2
From humble beginnings as Film & Feast in 2010 with three attendees (including Elvis the Hound Dog) and a documentary screened on a laptop, our education events grew into an anticipated event for food, education and entertainment, prior to COVID-19.
During those years we showed the best environmental documentaries we can get our hands on (and project them on a big screen!).
Film & Feast nights featured:
We've also hosted such high-calibre speakers as:
During 2020 we went online for our monthly Education events, and now we're 'live' again, in a few different venues – Waverley Oval, Brown Sugar Cafe and the Innovation Hub at Bondi Beach.
2021 has seen us host Christina Braun's Climate Parties, a Creativity and Climate event – with 8 artists; the films Weather Diaries and Kiss the Ground, and soon Sarah Wilson (author and speaker) and Climate Collage.
Come along to nourish your body, mind and soul, engage in conversation and be part of our local community.
For details and exact location of the next Community Cafe, visit our Events page.
---
Farmers Market Stall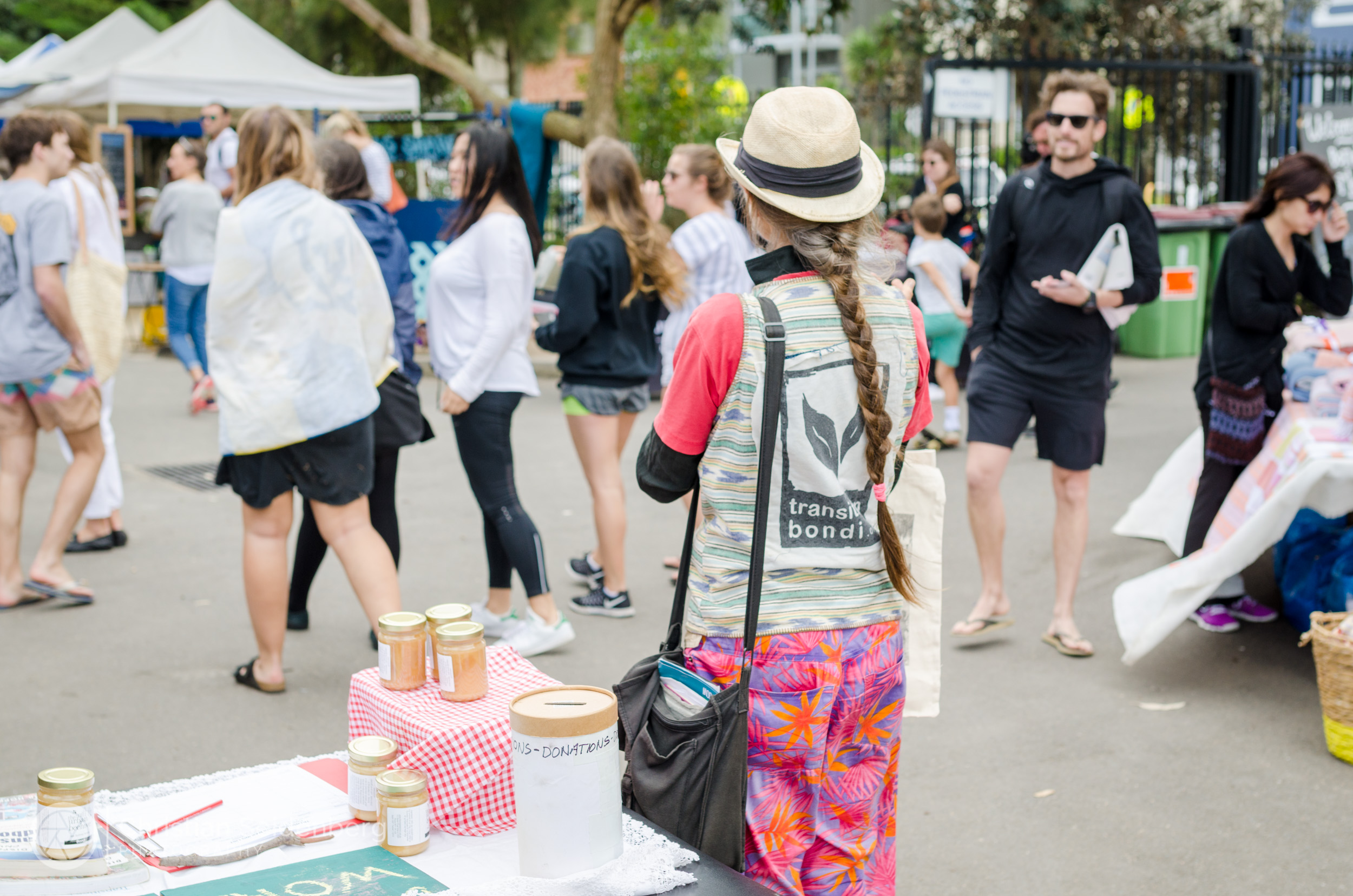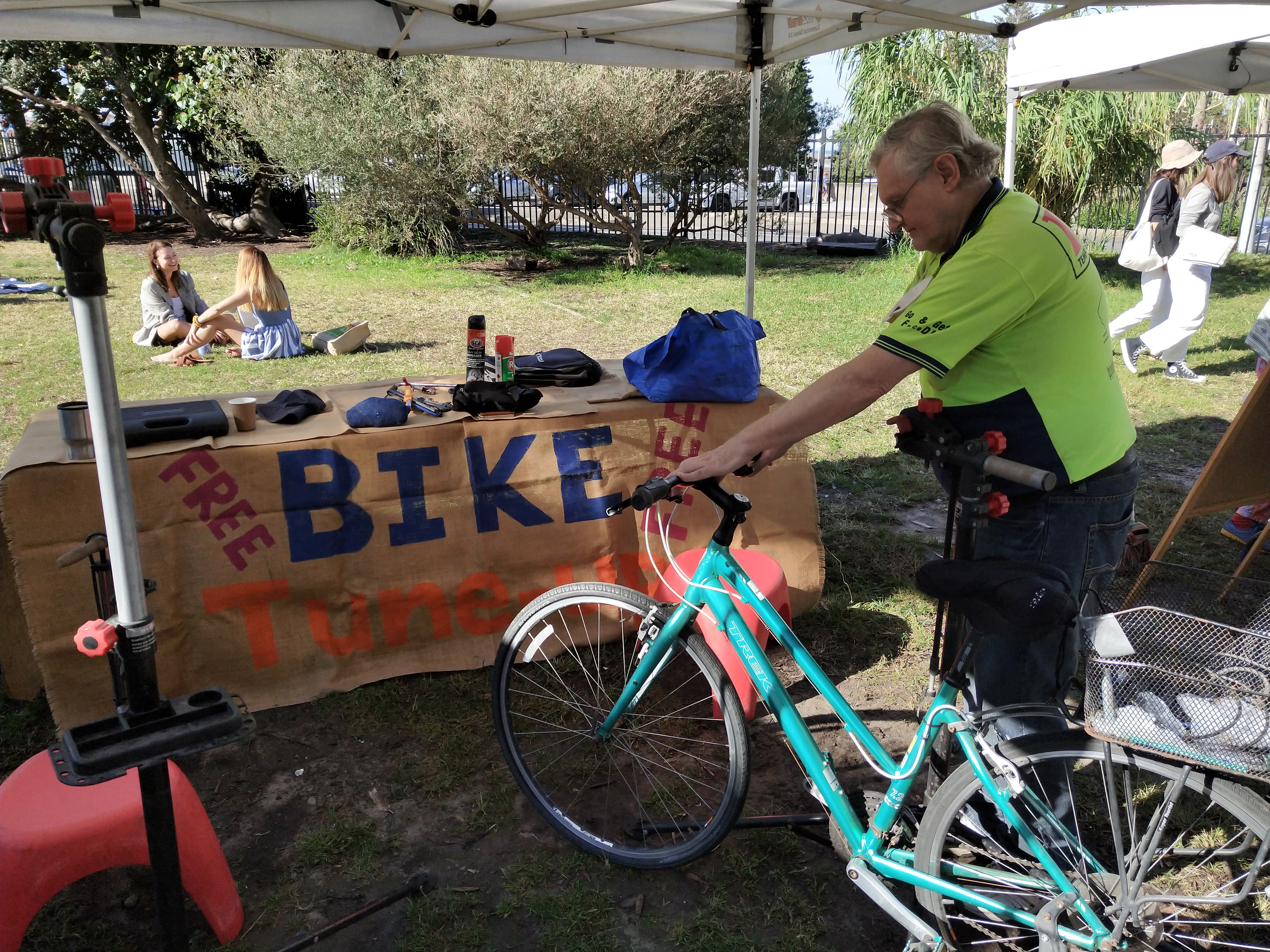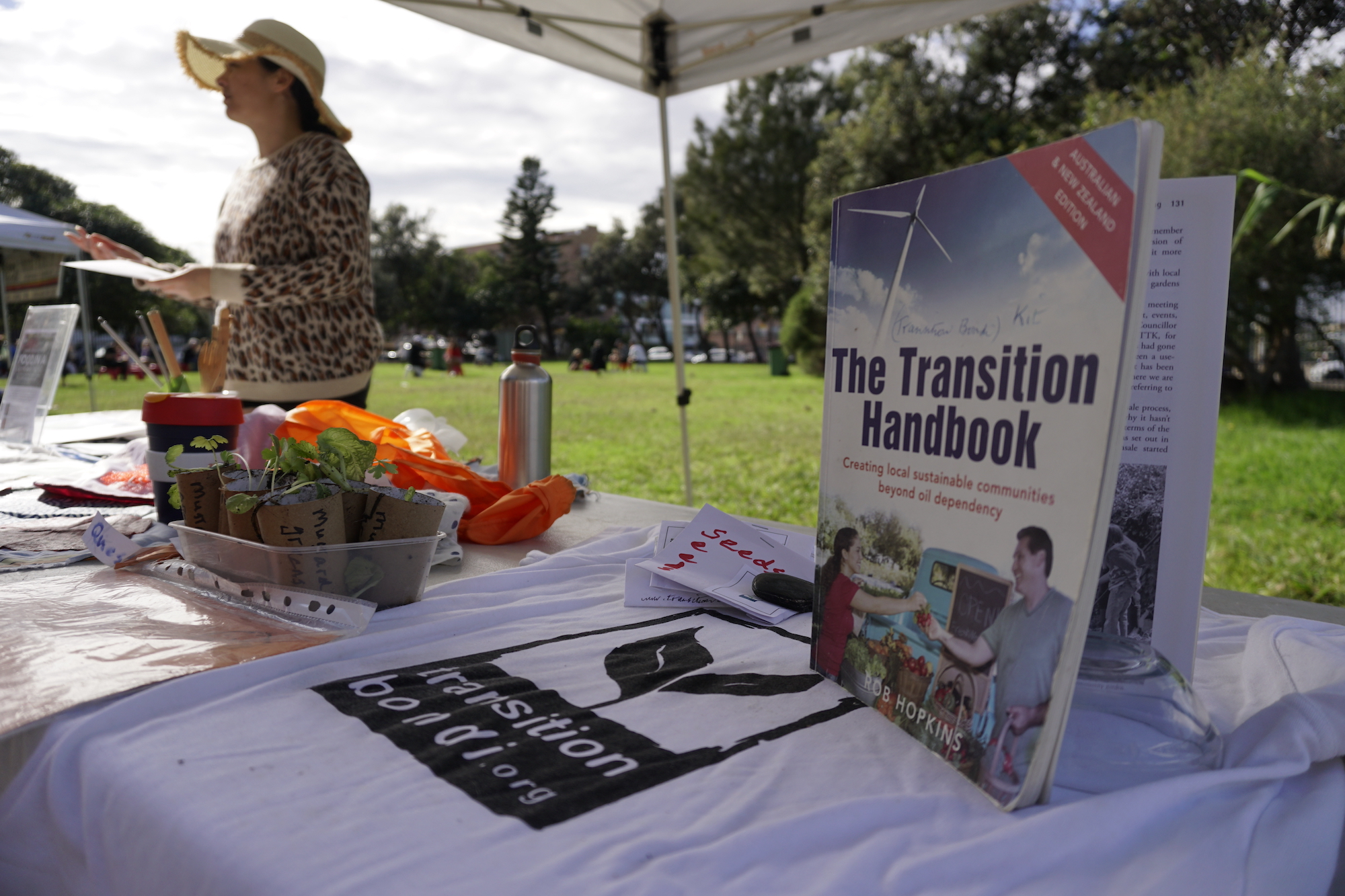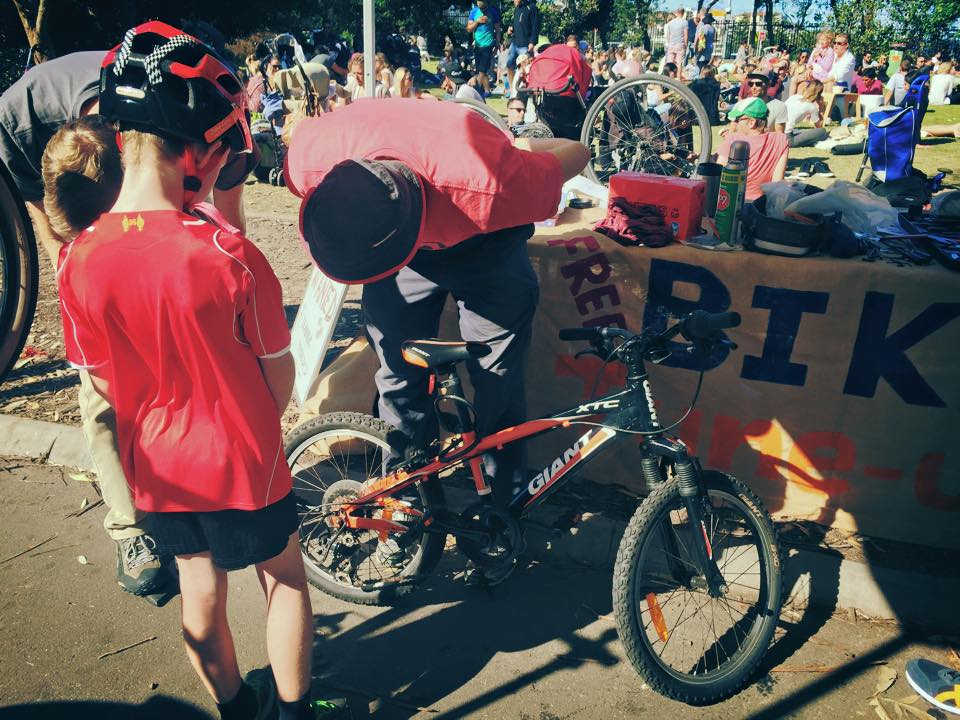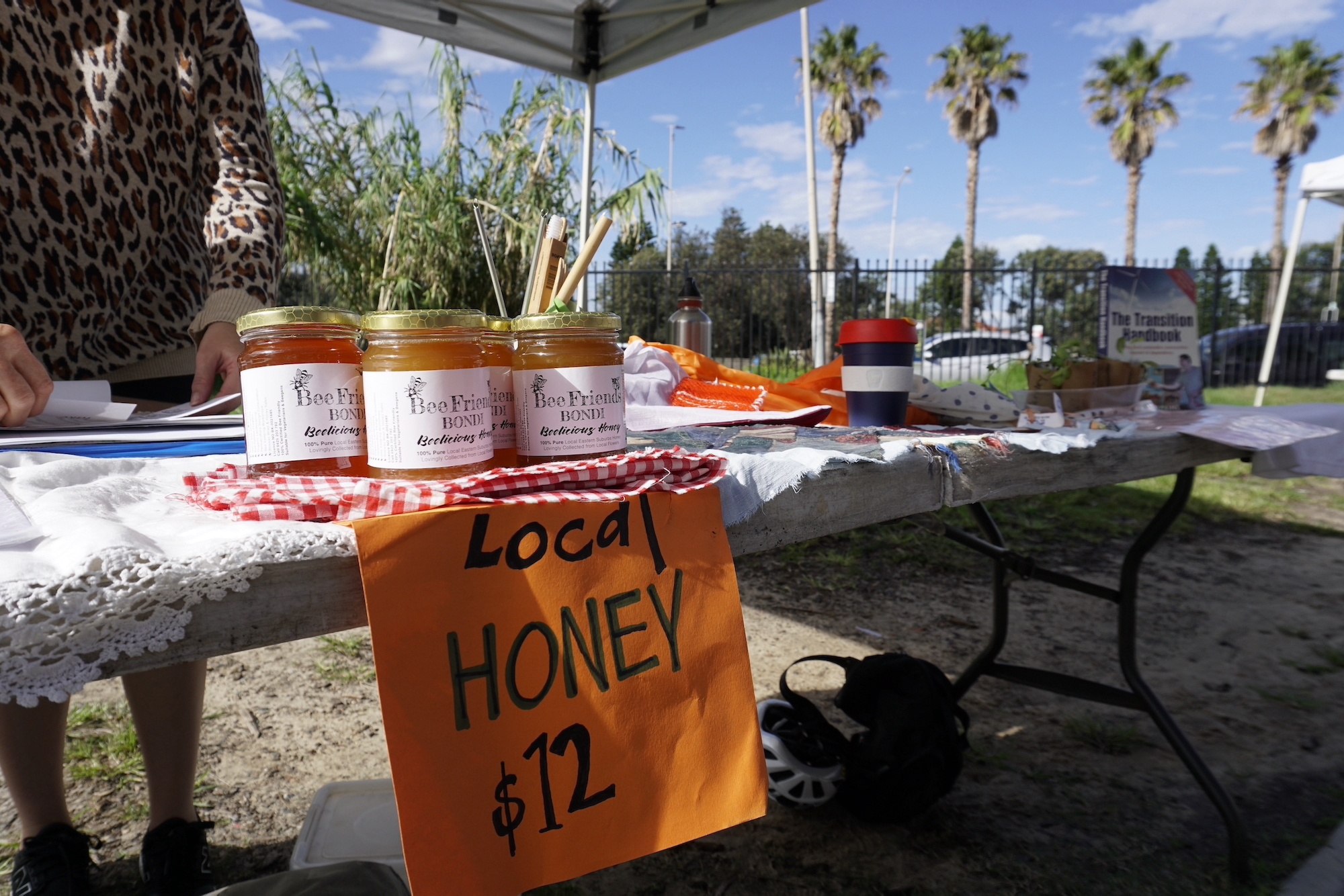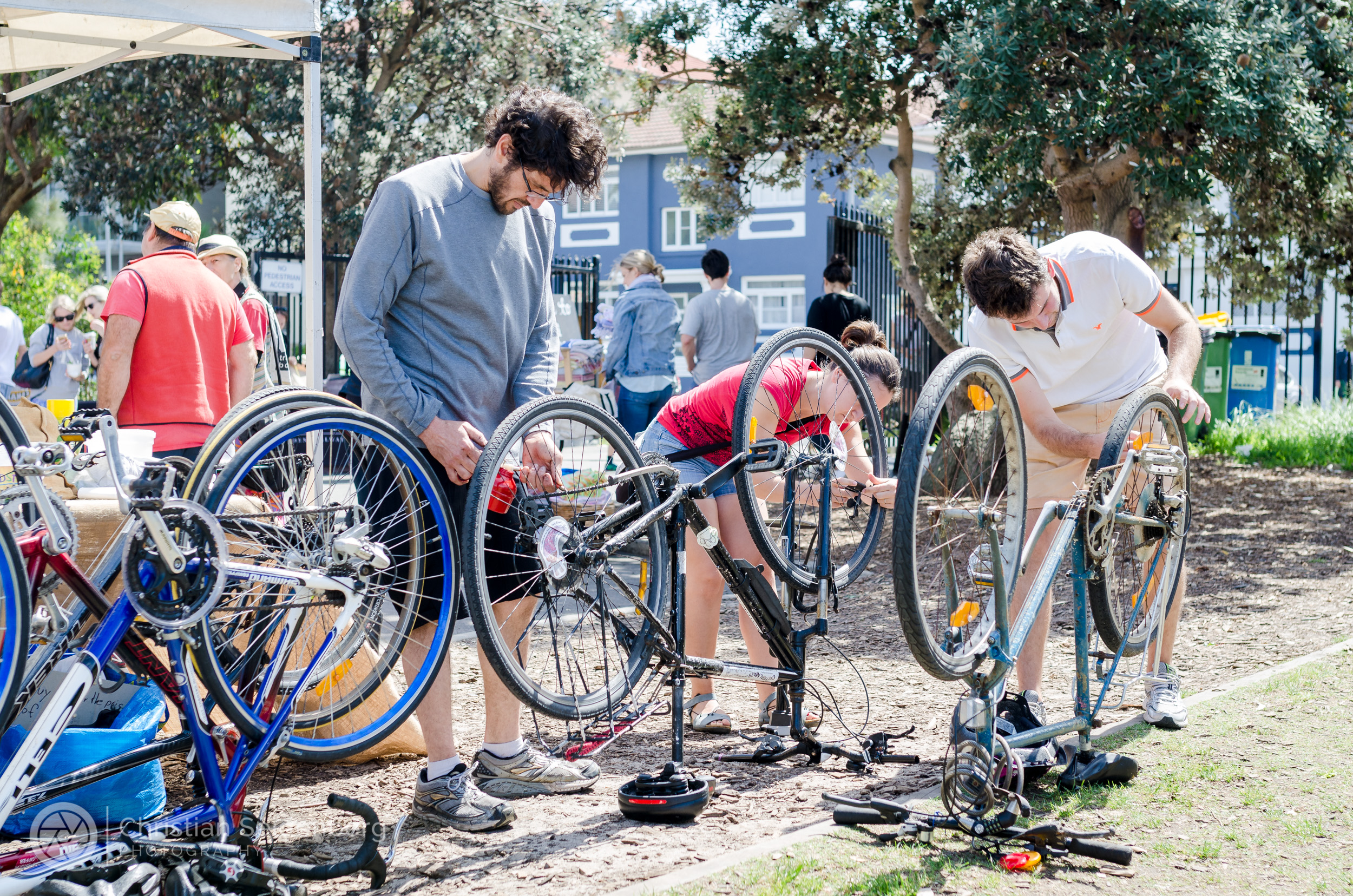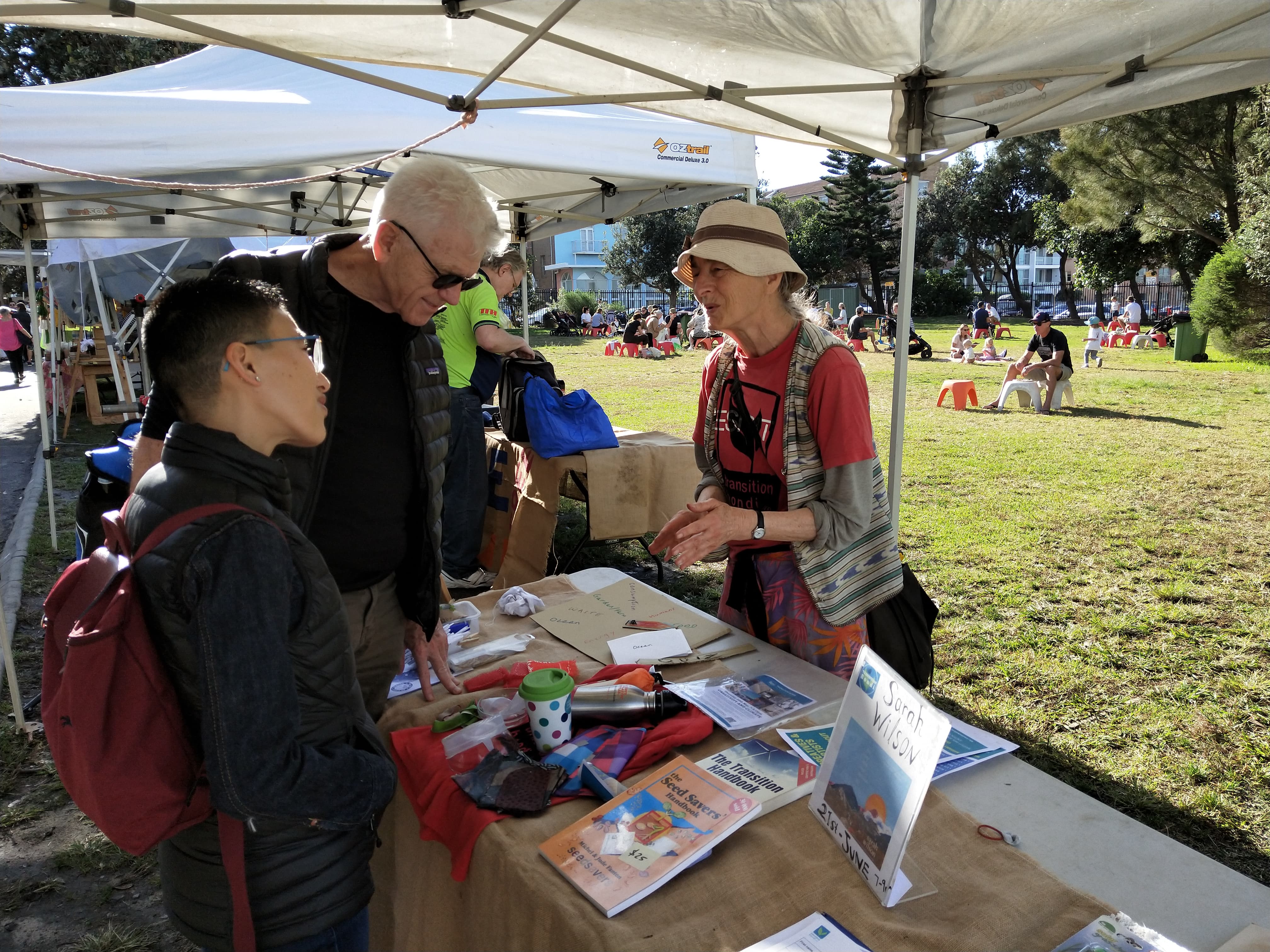 KitShepherdsellinghoneyattransitionbondistallatthefarmersmarket
freebiketuneupbytransitionbondiatthefarmersmarket
transitionbondistallatbondifarmersmarket
Aboygettinghisbiketunedupattransitionbondistallthebondifarmersmarket
bondihoneyforsalebytransitionbondiatbondifarmersmarket
Lancetweakingabikeattransitionbondistallatthefarmersmarket
Kitattransitionbondistallatthefarmersmarket
We have our information stall twice a month, engaging people about environmental issues, exchanging tips and stories and talking about our projects and our group.
---
Community Garden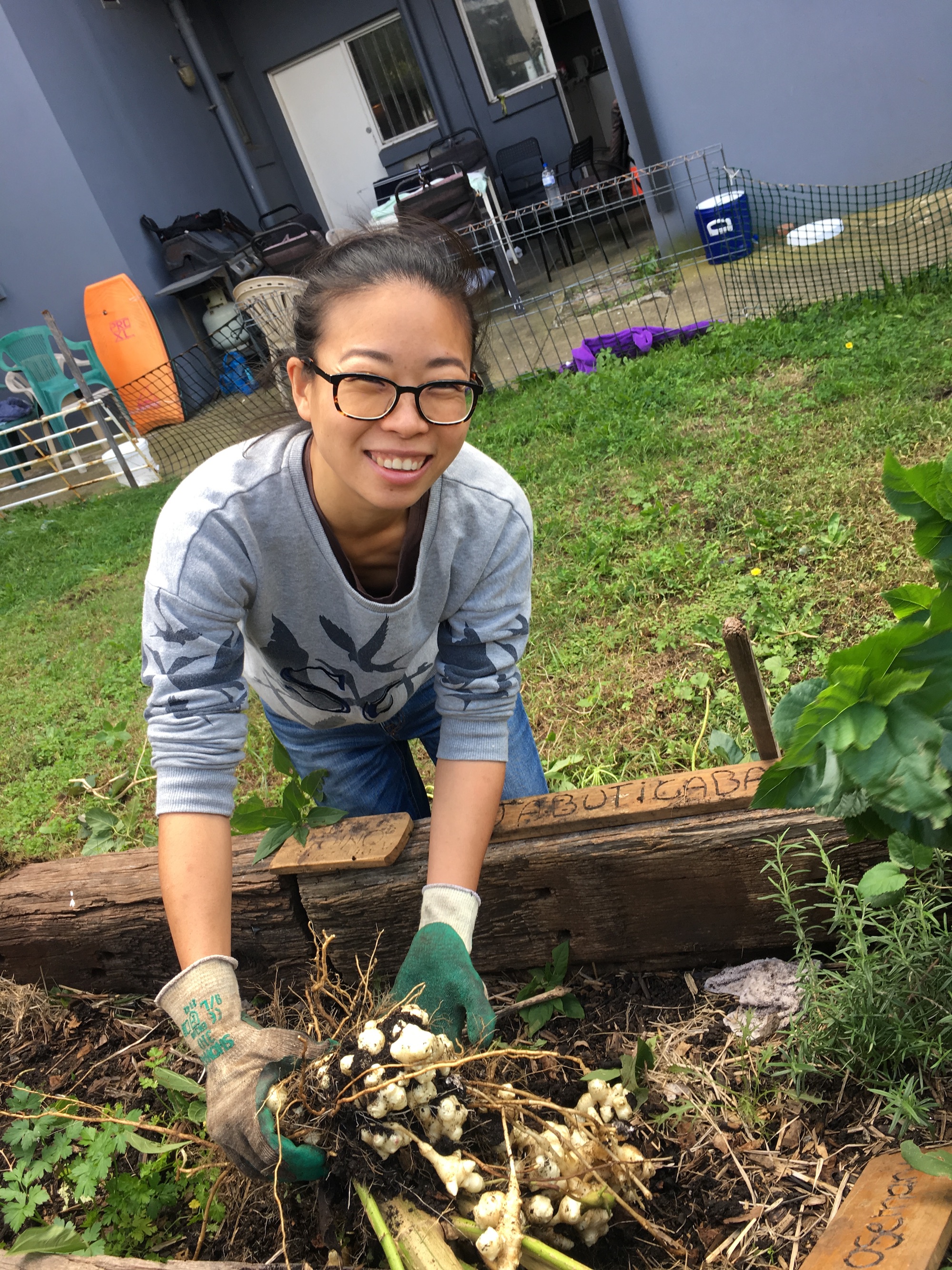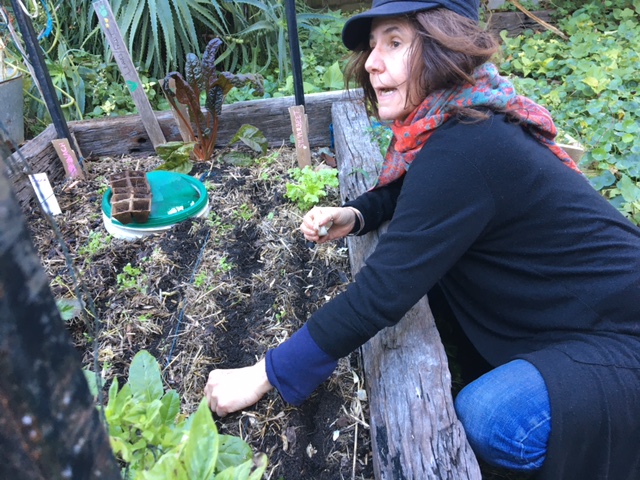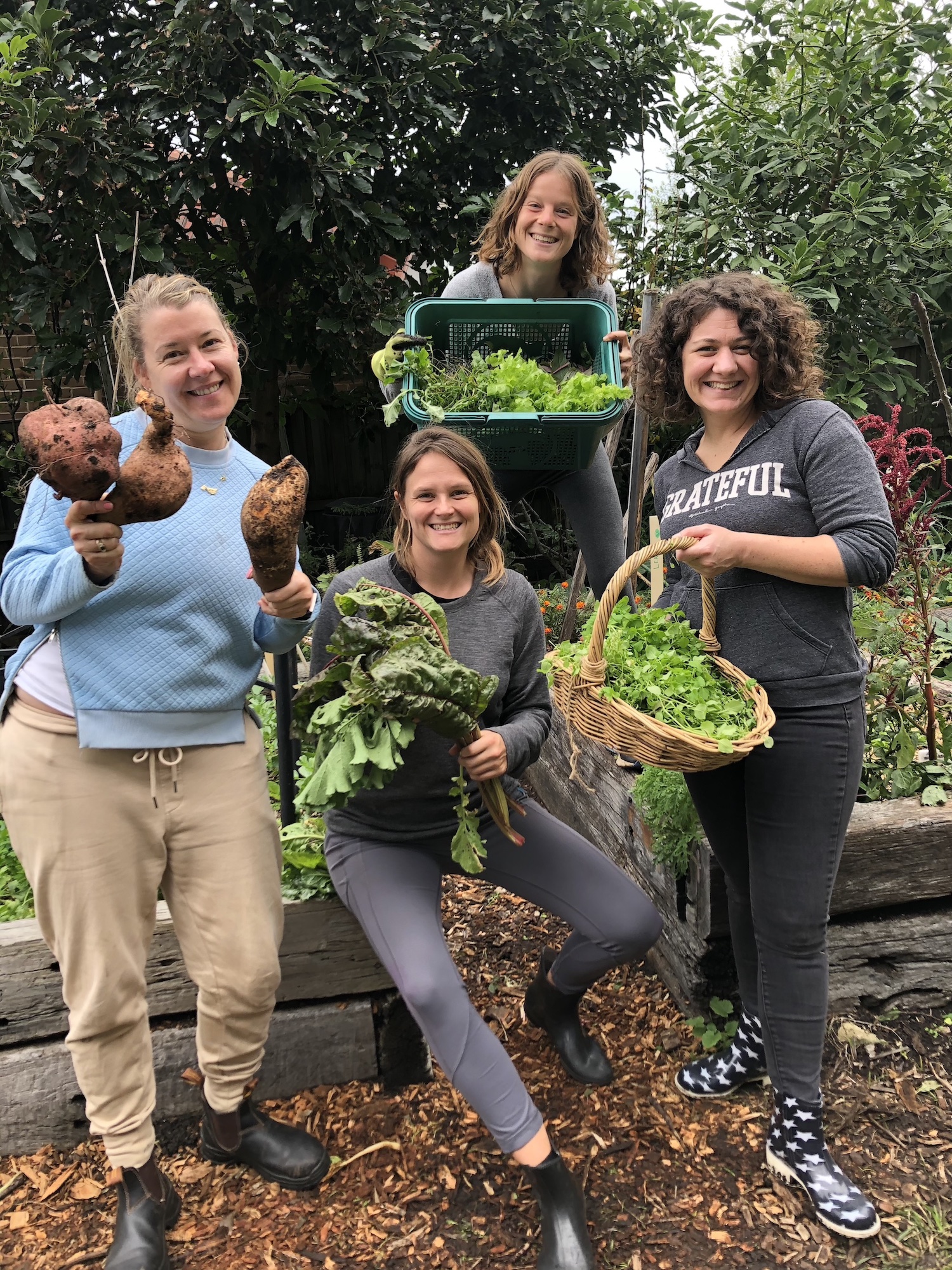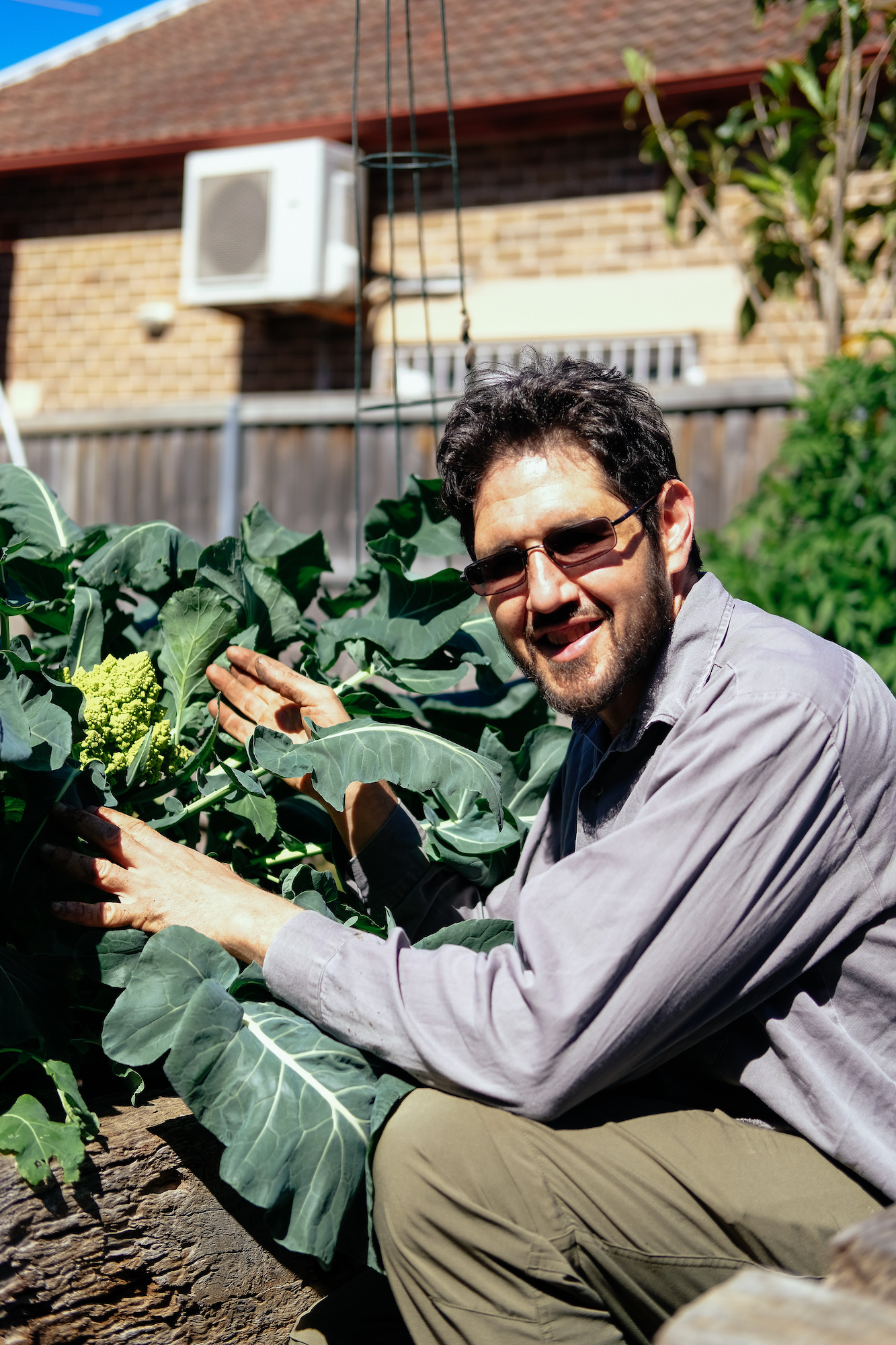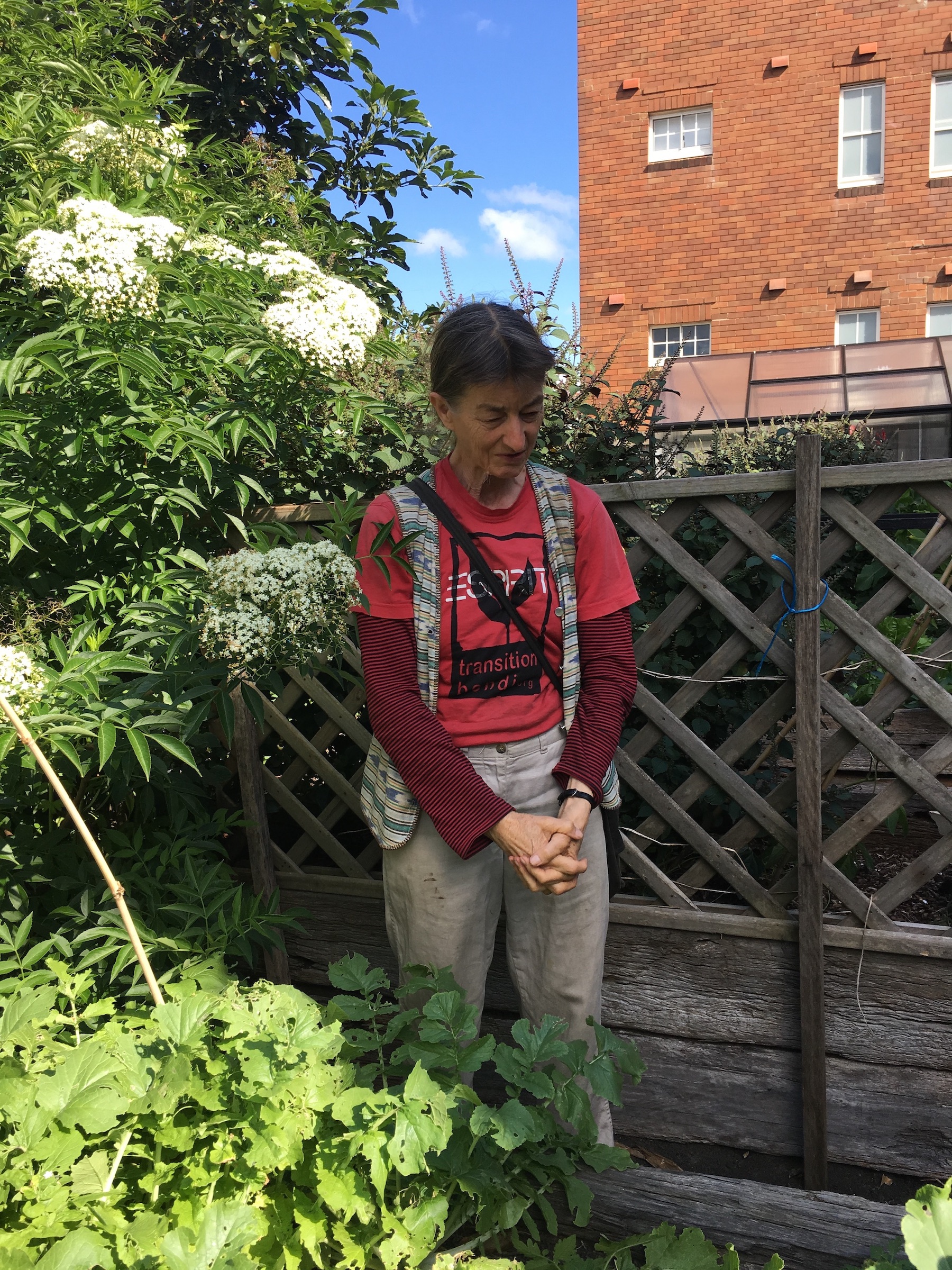 GloriaHarvestingJerusalemArtichoke
GloriaHarvestingJerusalemArtichoke
GardenBeeGroupShotwithHarvest
LanceatTransitionBondiCommunitygarden
KitinBondiCommunityGarden
KitinBondiCommunityGarden
At Transition Bondi, we enjoy growing food for everyone to share. Our community gardens network consists of our Community Garden at Bondi Road and the many verge gardens we have created around Bondi Beach to date.
The Bondi Road Community Garden serves as our educational headquarters for monthly Dig Days, workshops and events.
Join us at Bondi Road for Dig Day on the second Sunday of every month from 10 am to noon and every Monday and Thursday 4 – 5:30 pm to get your hands dirty, learn to grow your own food and help us build a thriving community garden for all of Bondi to enjoy.
---
Inner Transition
Developing sustainable attitudes and outlooks!
These evenings provide a quiet space for us to share on a 'heart and soul' level as we find our way on the path to environmental sustainability. The feelings that we struggle with about the state of the world (and our part in it) as well as our breakthroughs, hopes and goals are all welcome.
Building community includes sharing our personal stories, listening under the surface and being inspired by each other! These are held on the first Thursday of the month, in a home-based setting.
---
Responsible Runners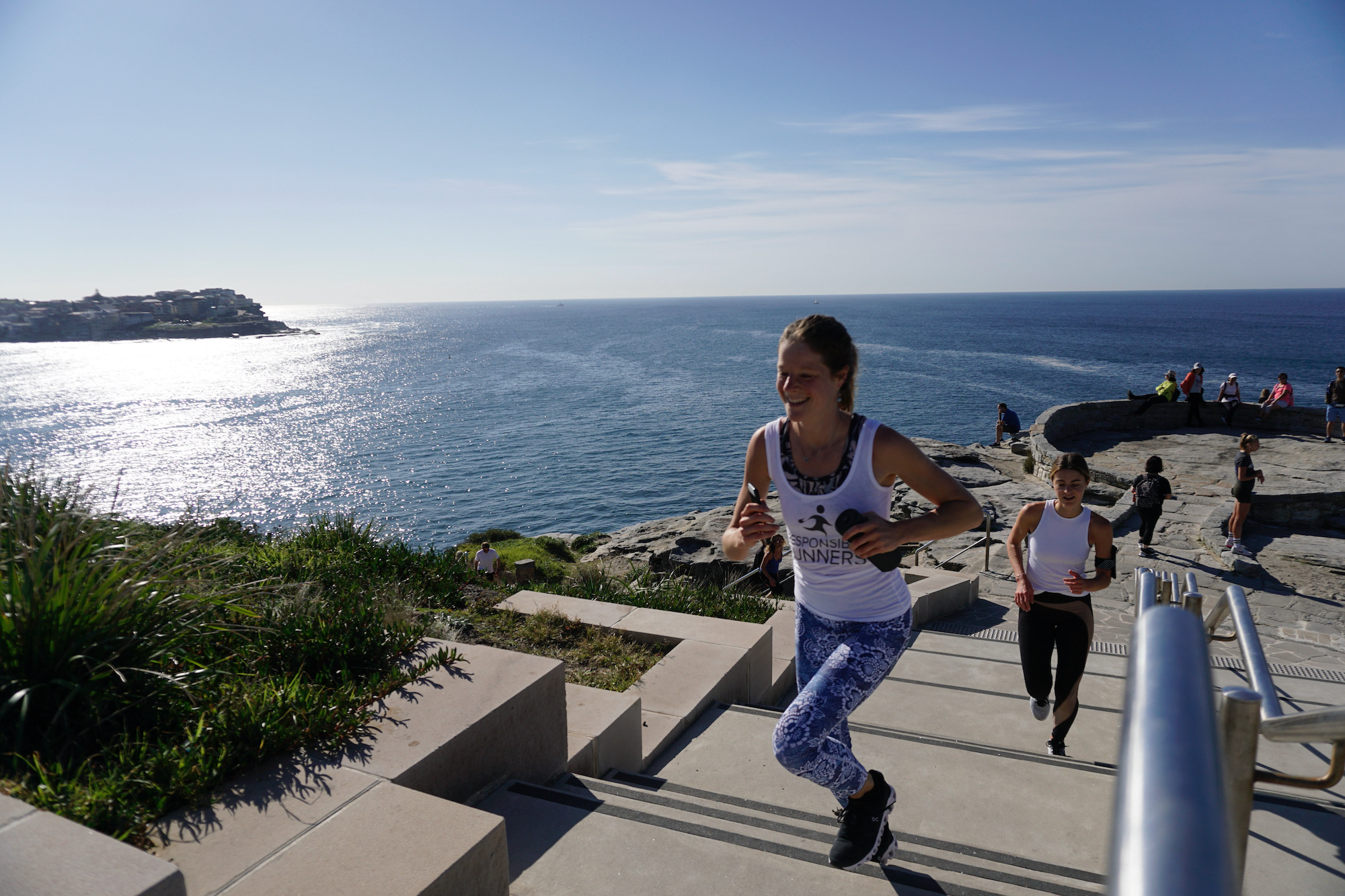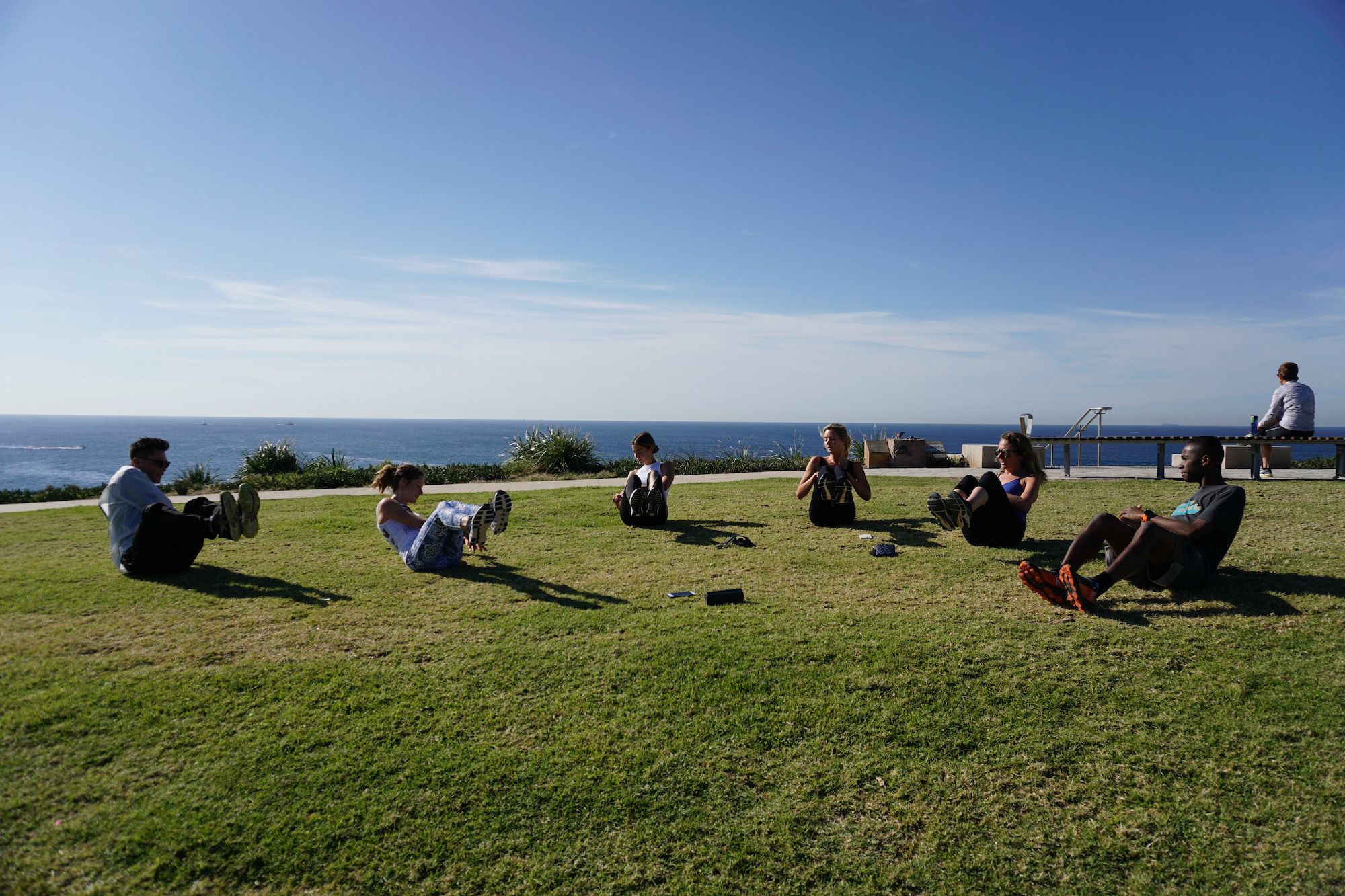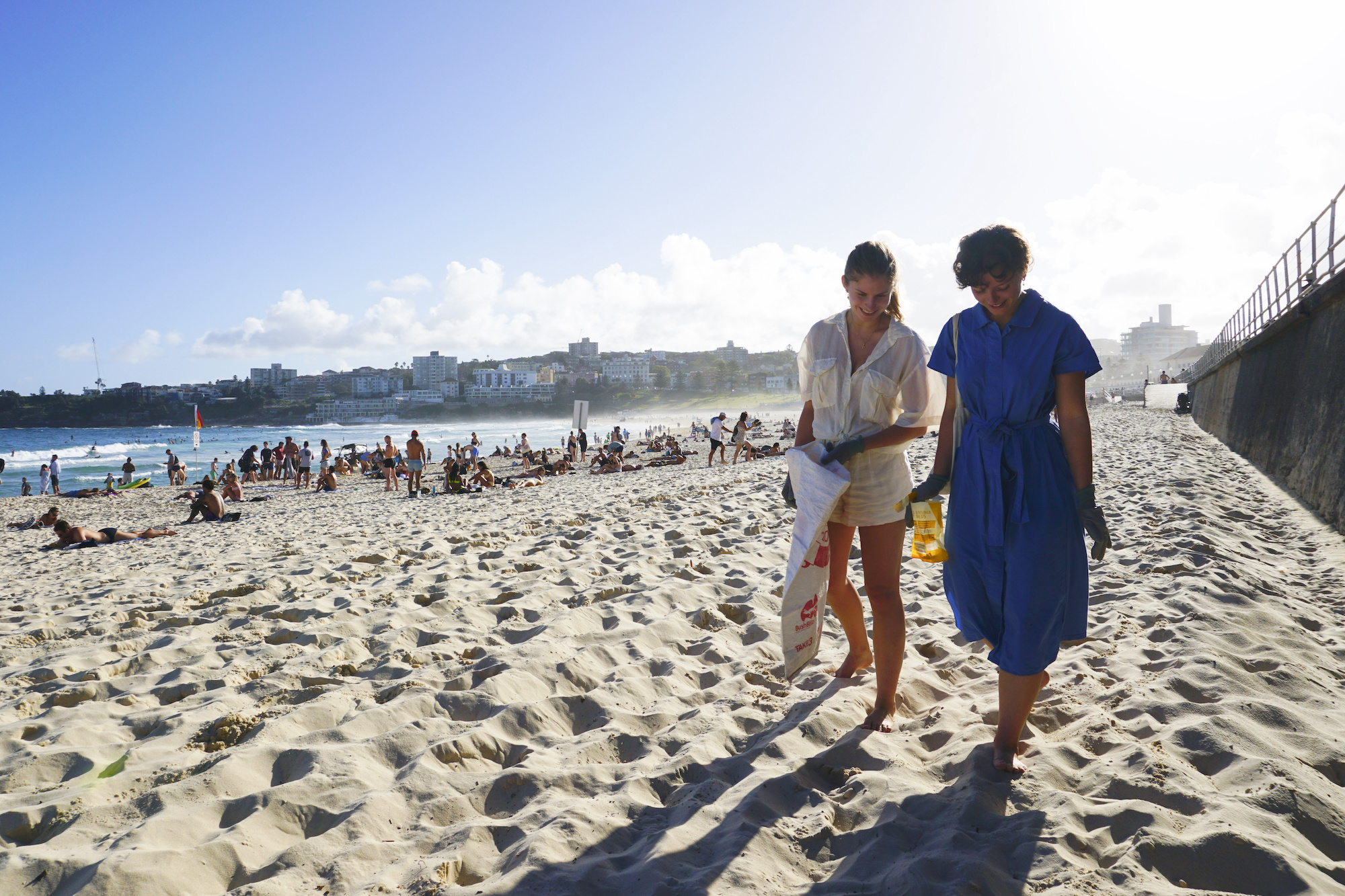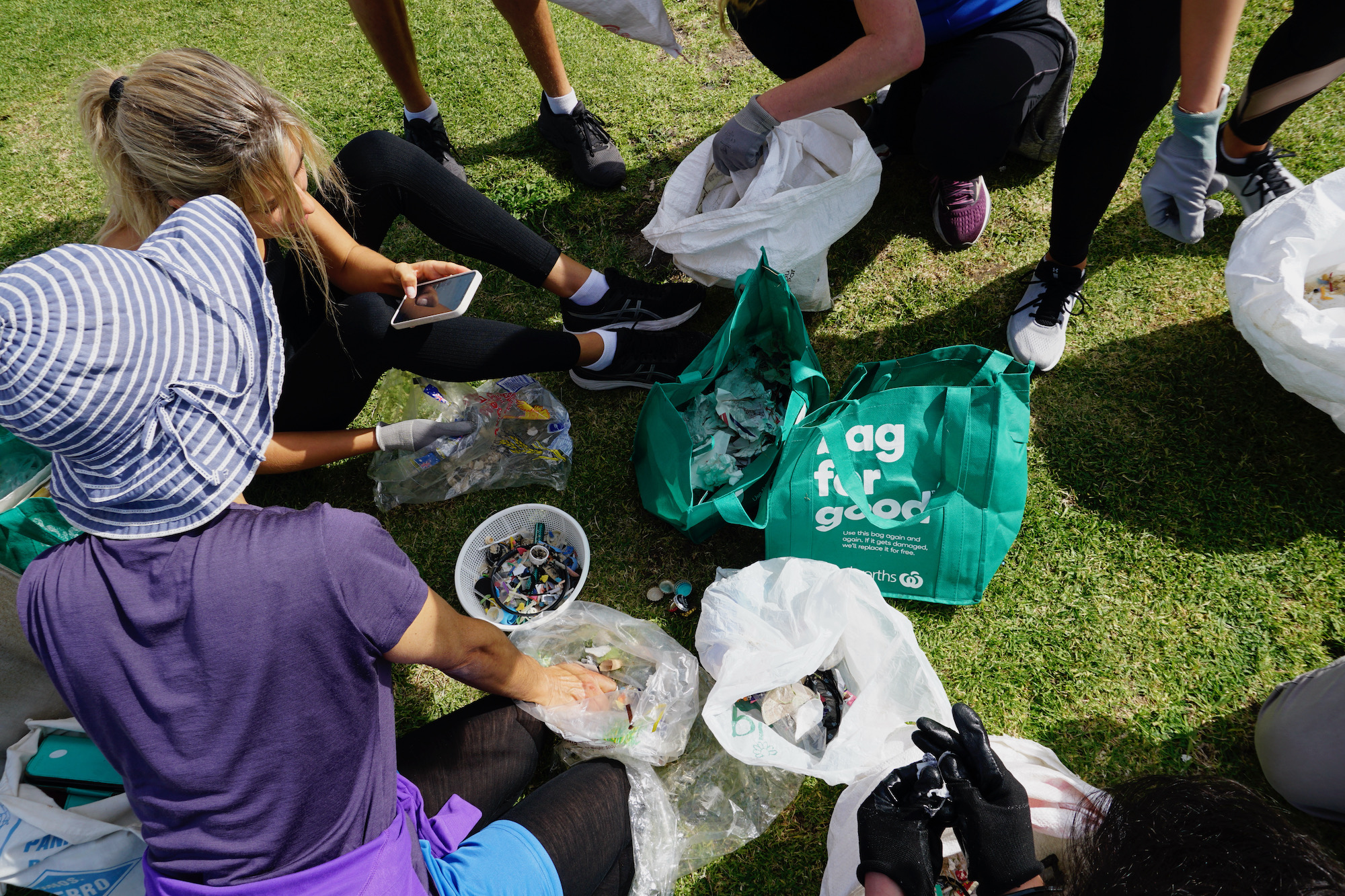 brontetobondirunbyresponsiblerunnersbeforebondibeachcleanup
workoutbyresponsiblerunnersbeforebondibeachcleanup
bondibeachcleanupbyresponsiblerunners
responsiblerunnersbeforebondibeachcleanup
Responsible Runners started in 2012 with a group of concerned citizens who integrated running and walking with weekly beach cleanups to reduce marine debris, build stronger communities and raise awareness about the health and environmental dangers of single-use disposable waste, particularly plastic, to effect positive behavioral change. Runners and walkers used to join together every Sunday for a fun 30 minute cleanup of Bondi, Bronte, Manly, Coogee, Balmoral, Newcastle, Whitsundays, and Horseshoe Bay beaches.
Over hundreds of weekly cleanups happened since September 2012, Responsible Runners have picked up more than 21 tonnes of rubbish, including over 200,000 cigarette butts and tens of thousands of recyclable drink containers, plastic straws, bottle caps, cutlery, and heaps more, submitted to the Tangaroa Blue's Australian Marine Debris Initiative. We are proud to have received a commendation from the Prime Minister of Australia, endorsement by the NSW Minister for the Environment, and the Pauline McLeod Award for Reconciliation.
Join the local Bondi group for occasional run and cleanup, or run and collect events or create your own one and share it in this facebook group. 'Run and collect' events encourage runners to collect waste they find on their way. At the end of each run, the collected items of waste are sorted out and logged to monitor the impact. A monthly cleanup is also organized. For more details, contact us at [email protected].
– Run, Reduce, Reuse, Recycle, Refuse –
---
Happy Fish Bondi

Vision: Ocean biodiversity and fish for the future.
Mission: Starting small and local, our goal is to make Bondi Beach Australia's 1st sustainable seafood destination.
How?
By making it ridiculously easy for seafood sellers and consumers to know what seafood's sustainable and where to get it, and verify its provenance.
By leveraging Bondi Beach's iconic status and locals hungry for sustainable produce.
Who? Happy Fish Bondi was started by volunteer locals alarmed to discover the extent of fish and ocean ecosystem decline. We've evolved into an independent environmental enterprise founded on passion, practical solutions and extensive ocean-to-plate networks.
We are coming to Bondi fish shops and restaurants soon! Visit happyfish.org.au to find out more.
For more information or to get involved, contact Sandra Marshall at sandramarshall9(at)bigpond.com or +61 02-9130-3314.