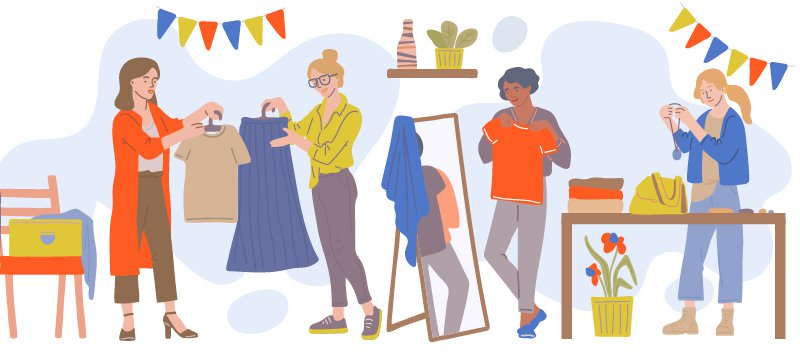 CLOTHES SWAP PARTY
Sunday 15 October, 2.00 – 5.00pm
Waverley address advised on registration
BOOK AT [email protected]
Clothes Swaps are a clever and thrifty way to update your wardrobe – you'll save money and help make the world a better place! If you have good quality garments and/or accessories you wish to swap, this is the perfect opportunity to find them a new home and save on waste.
New to clothes swaps?
Bring up to six??? items of clothing you value but no longer wear and exchange for those you'll love to wear. When you check your clothes in you will receive tokens to use as currency once the swap opens. You can then take one item for each token you receive.
Check-in: 2.00 – 3.00pm
Swap: 3.00 – 5.00pm
Bring: six items or accessories