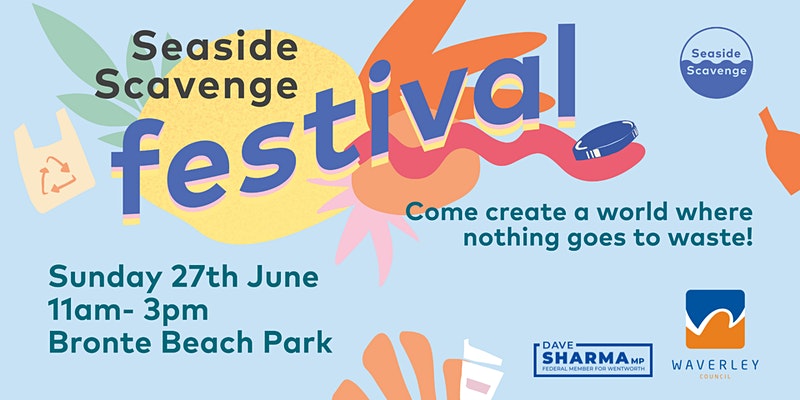 POSTPONED – Zero Waste House @ Seaside Scavenge Festival
The event is postponed due to the Sydney Covid Cluster – subscribe to our newsletter or follow us on Social Media to receive updates on the new time.
— Event details —
Reimagine rubbish as a resource and create a world where nothing goes to waste. Visit our 'zero waste' home to see how waste-free living is better for the environment, your health, and how it saves time and money. All you have to do is adopt some simple guidelines – here's a clue – what are the 5 Rs?
Funky live music – pre-loved clothes – talk to circular economy innovators – waste-wise workshops – eco-friendly face painting (by a mermaid!)