MICRO-GRIDS IN UGANDA – A STORY OF A DEVELOPMENT PROGRAM
INTRODUCTION
Transition Bondi's speaker in September, Ashley Wearne, had been involved in a development project in Africa for 10 years, foremost in Uganda. He outlined briefly some of the complexities that surrounded that big idea of bringing what we expect as a public service – electricity access – to a region where around 650 million people have no connection.
As an on the ground project manager, Ashley lead us through the journey of pioneering the first bundle of decentralised village-level solar mini-grids from design, technology, and investment, to lobbying policy makers.
Act local and think global! This seasoned mantra guides the Transition Towns movement too. As climate issues are not confined to localities, we are all part of the issue called 'climate justice'. Climate justice is spoken of commonly in the environment movement. It is tied to the impacts of colonisation, and the oppression of racism.
Environmental issues around the world are closely connected to First Nations issues and the conditions of living for people in 'developing' countries. The reality of the degradation of country (land, rivers, forests, ocean) in Australia since colonisation is evidence of the damage that was done when indigenous 'care for country' was undermined. This went along with the removal and dislocation (dispossession) of the people who were and had been stewards in their Country for millennia.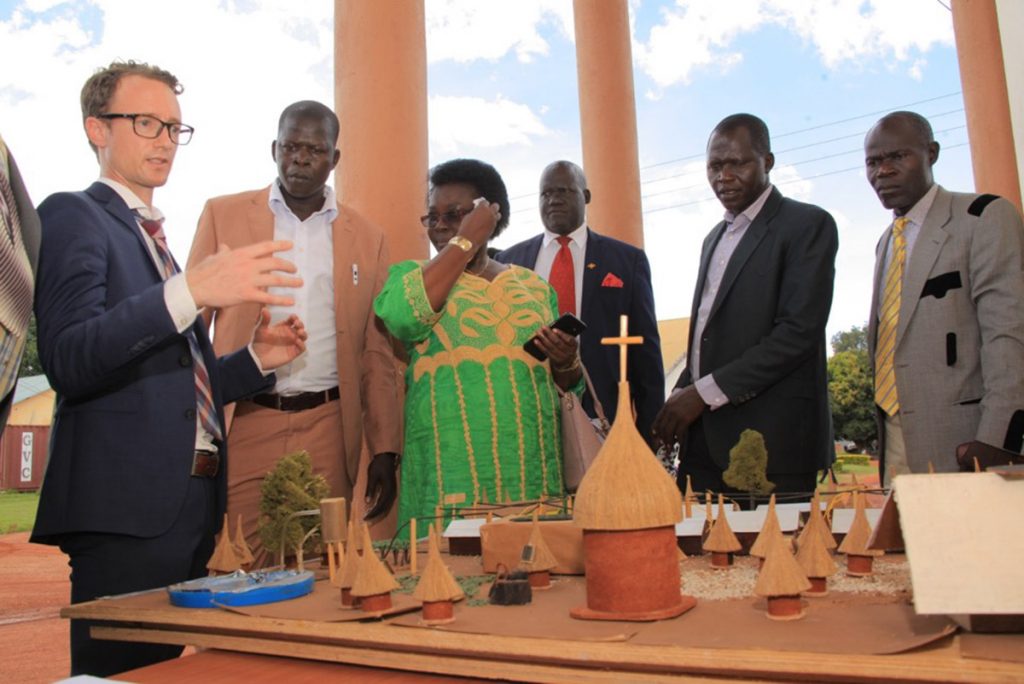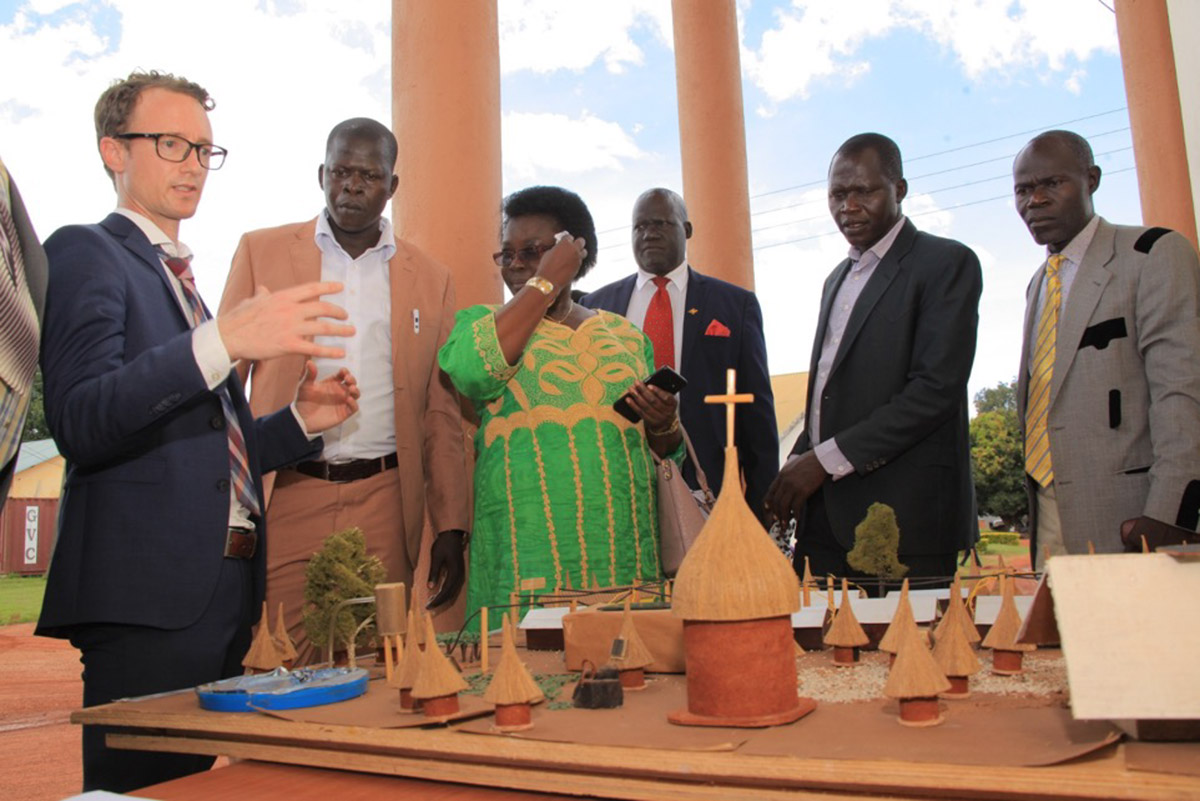 OVERVIEW
 
What used to be called Foreign Aid is now called International Co-operation; the western position of 'we know how' is no longer accepted, and the benefits of working together for both 'donor' and 'host' are increasingly important, especially in the sphere of climate change and energy transition.
It is expensive to be poor where there is no full coverage by the central subsidised system as we have in Australia.
Electricity is needed to empower communities and add value to local produce.  It is also an enabler for water on farms,  for health, security and education. That connective infrastructure is essential.
THE SITUATION
Kerosene, candles, reusable batteries are used and a national electrification program has long been underway but this is slow and very expensive to construct (>$10k/km). Many African countries, like Uganda, have large rural populations, subsisting on basic agriculture with little connection to markets and further economic opportunities.
Without having the infrastructure of the electricity grid, what has happened is to jump a step by getting mobile phones – avoiding the need for poles and wires infrastructure. But without power, internet and processing equipment, farming communities often struggle to get their produce into the urban markets and break the cycle of poverty and disconnection.
Some rural households might have a single solar panel – say 30 to 100cm sq, for charging the phone, or turning on a LED, but these small home systems cost a lot (usually with interest) and deliver relatively little. So for villages of enough households, a micro-grid, independent of the national grid, but able to supply equally reliable power, seems like a good idea in remote areas. A 25 to 40 kilowatt peak micro-grid housed within and on top of 1 large shipping container currently suffices for a previously unelectrified village. After around a decade of technical piloting, financial fine-tuning and regulatory mainstreaming, Uganda now has around 40 operational village-scale systems and is working on the next lot of 100 more, with a view to roll micro-grids out across the rural areas as the institutional investors get onboard.
Each time a microgrid is set up, the process includes the initial studies to ensure a location is suitable for a micro-grid but unviable for central grid connection, then the regulatory steps are followed and negotiations with local households and businesses as to how much electricity they are likely to use take place. There is also a need to secure finance, as the national governments and donor countries are still far from committing the hundreds of billions needed for universal access. Interestingly, the international oil companies and power utilities are investing private equity into Africa's renewable energy-driven electrification drive, as a way of diversifying their business and investing in Africa's economic growth; perhaps a mixed blessing.
Surprisingly the things that people use their new electricity supply for are not always the kinds of poverty alleviating appliances one expects – ironing, hot water, subwoofers and in some regions air conditioning, are first priorities. But even a pressed shirt or a loud sound system can generate social and economic impacts.
Of course, challenges in universal electrification remain: competition between the off-grid developments and the national grid; lack of trust of foreign intent (exploitation) and the source and reasons for the donor funded projects in the first place (greed, equity). Power companies talk about unelectrified Africa as a 'market', though it certainly doesn't look that way outside the national capitals.
Side note: Hydro-electricity, though cheap, needs all-year-round flow, but climate change makes this unreliable.
Ashley gave us a valuable insight into the situation in Uganda. His story of being part of the planning and facilitation of this aspect of improving the lives of rural communities was mind-expanding!
by Kit Shepherd, Transition Bondi