FAREWELL LAURIE'S VEGETARIAN
Laurie's Vegetarian in Bondi Road recently closed. Wade, the owner, has been serving up fabulous, tasty food for 20+ years. Transition Bondi has loved his food as takeaway for our meetings for years and this is Kit's poem of gratitude.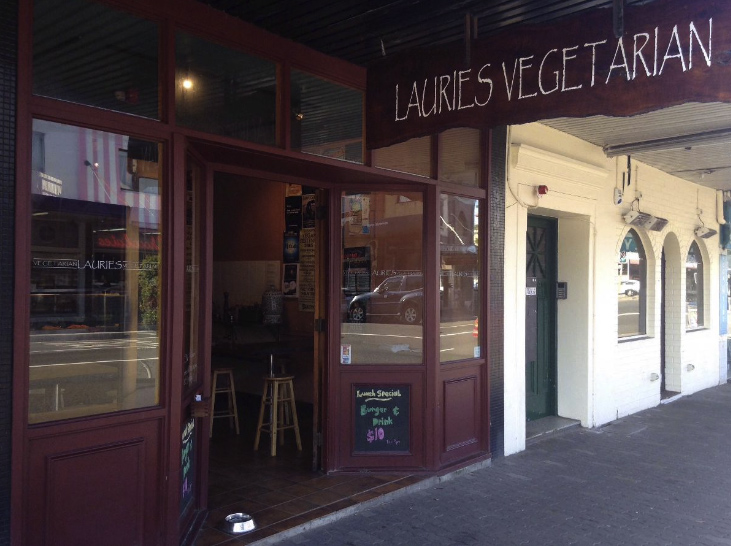 How many meals has this man made,
the one we know and love, called Wade?
he's leaving soon, it's time to stop
we'll miss his food, we'll miss his shop
he's worked so hard, those lovely dishes
no meat, just veggies, and no fishes
of veggies baked and lentil stew
I've had some hundreds! not a few
a tasty lasagne in a bake
and lately vegan cheesy cake
those pastry rolls and mushroom pies
a feast for stomach and the eyes
that berry tapioca pood
so tart, and creamy, oh so good
and coconutty balls so sweet
a lovely place to come and eat
we'd come to eat or take away
and often for a while we'd stay
for some, a daily watering hole
eat in, a tasty, hearty bowl
kind words, a smile, a friendly man
the food hand made, not from a can
on bondi road a welcome warm
rain, hail or shine and even storm
he fed us in that COVID time
with company, comfort (but not wine)
people came for twenty years
and now tis time for grateful tears
we'll miss you Wade, here's our good wishes
may you enjoy new dainty dishes!
Poem by KIT
August 28, 2023