VOLUNTEER APPRECIATION May 2023
Transition Bondi only happens because of a network of volunteers and their ongoing efforts. On the occasion of Volunteers' Week 2023, here's a homage to each of them.
Gloria
Works extremely hard behind the scenes. I wanted to propose her for a local heroes award, but she doesn't live in the area so not eligible. She is a hero. She has persisted in finding solutions to difficult problems. She has worked hard at building good relationships. She's been carrying the governance and finances aspects of our operations. Without her we wouldn't have become incorporated. and all this with a positive tone.
Lee
She is so great. Her cheerfulness and enthusiasm for the newsletter is such an uplifting thing. She's got her feet firmly on the ground; likes to spread the good word and looks for what is possible, rather than dwelling on what is not.
Louise
Has energy and creativity; she gives a special colour to meetings she brings brightness, broad perspectives from her life experience and is always proposing clever solutions.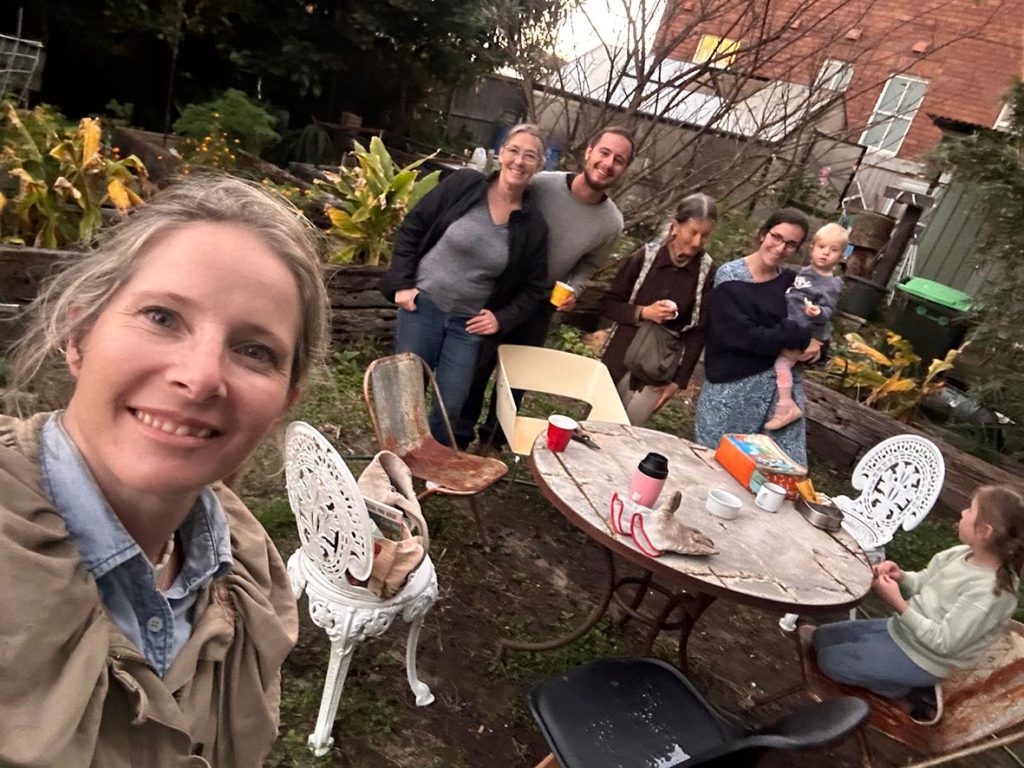 Daniel
Even though he is so far away Daniel brings freshness and a sense of warm connection to us in the steering group and his creativity and visioning is much appreciated
Hugh
His expertise with governance and the incorporation process has been invaluable and we are pleased to have achieved the outcome
Lance
He continues to be a solid support, contributing his experience and expertise in all that we do.
Chiara
She goes from strength to strength with her involvement and energy and her camera keeps capturing precious moments to share. She is perfect at social media for us. She is fresh and enthusiastic. Five year old Lukas has become knowledgeable and keen on growing things and learning about the environment – it is such a pleasure to have him with us.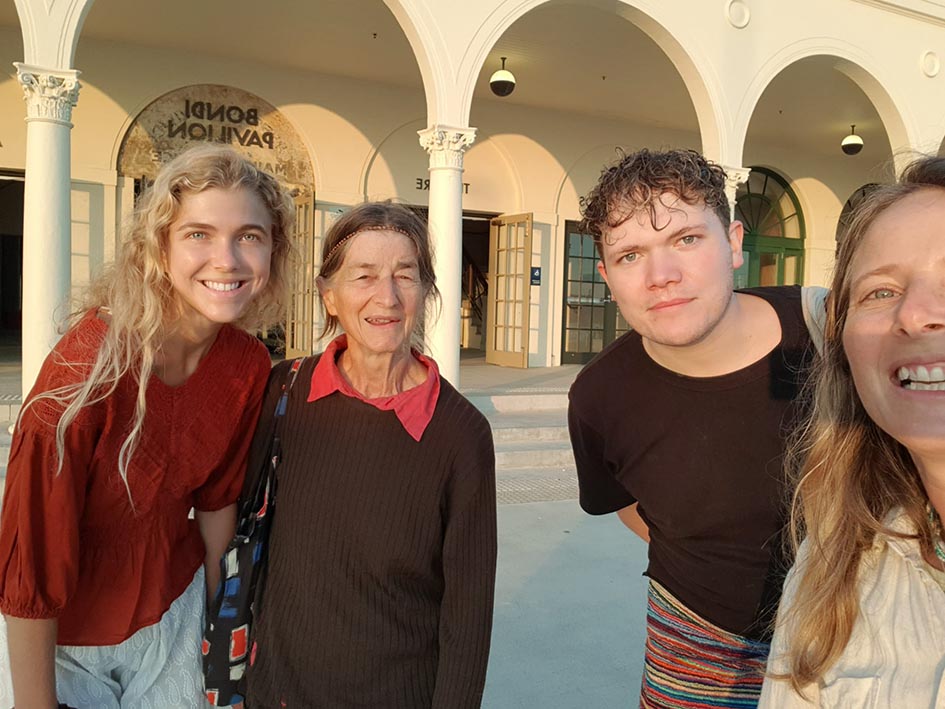 Chris
He brings the spirit of creativity and understanding of the laneway garden. He loves plants and is resourceful in making things happen. He has an eye for beauty and making things 'out of left field'.
Lise
She brings a sense of fun and mischief and has taken the phonebooth to another level. Her interest in the garden is keen and playful.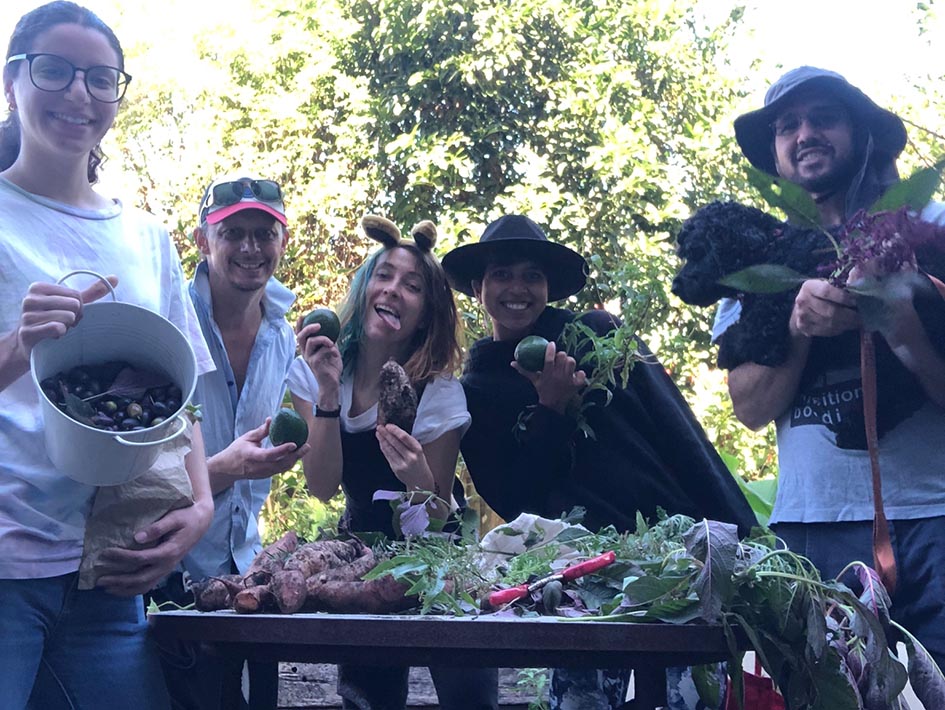 Julian N
When Julian arrives in the garden it smiles. His careful touch and approach to invention is a real gift. Elvis (aged 4?) brings another dimension to the garden. and both of them have green fingers
Rinita
Her generosity and kindness have been great in assisting Kit with administrative tasks. She also has an eye for interesting tidbits of information about webinars etc. Aum – aged 10 – livens us up at community dinners, getting into the spirit of games.
Christine
She continues to be loyal as the garden watering fairy; she relishes quiet moments there and in doing so, reminds us to soak it up. Many thanks for that, and for the laughs!
Dee
She walks with music in her step. And her feel for gardening is much appreciated.
Julian P
He arrived in Bondi a few weeks ago and already has dipped his toe into a number of Transition Bondi's activities. His careful observation, responsiveness and clear communication have given us a lot already.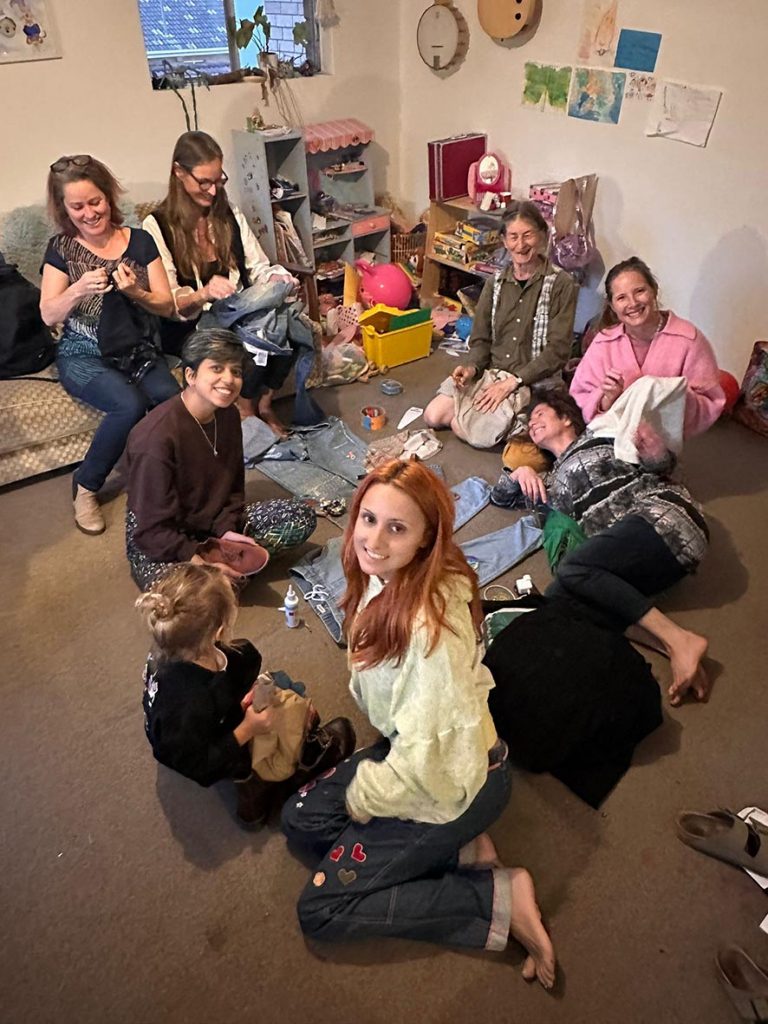 Kara
Kara offers her expertise and flair to help us take care of our beloved items of well-worn clothing. She brings her passion and unique eye, allowing others to experience the creative delight of making new, what was wearing out.
Kit Shepherd
Transition Bondi