Shin-rin yoku (Forest Bathing) – a multi-sensory forest therapy walk with Mayu Kataoka 
The freshness and quiet of a Sunday morning, together with a glorious all-blue sky, were the perfect setting for this unusual and restorative walk.  Mayu, a practitioner of shin-rin yoku, led us through a walk in Lane Cove National Park, bedside the gently flowing river and among mighty trees and coastal bush.
Seven of us were treated to this team-building experience, organised by one of our convenors. It was all about being, absorbing and connecting with our natural surrounds. The forest was our 'therapist', and Mayu led us with short walks, punctuated with interludes of pause, to take in some focus.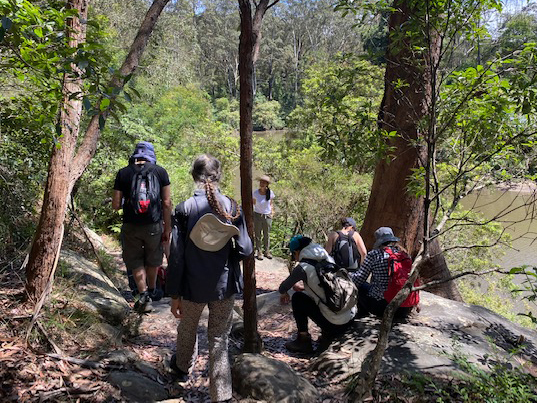 I've come away with heightened alertness to what is around me, a sense that my body – as a whole – can take in a landscape; and a reminder of how relaxing and connecting it is to walk in nature with others, slowly, mostly in silence, shifting perspectives with each step.
This experience is highly recommended for overall health and wellbeing.
WALK
Input about fluctuation and synchronicity – the gentle movement of leaves, branches and water attunes to the body's internal flow (blood, digestion).  The dappled sunlight coming through leaves is soothing.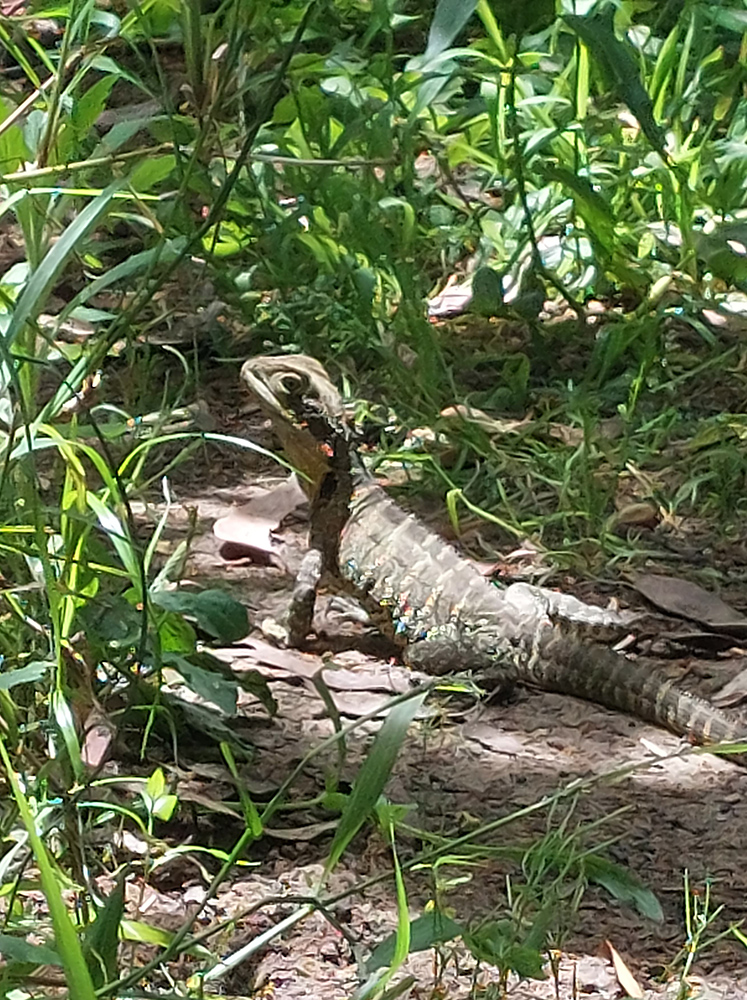 CONNECT & CREATE
Connect with a tree – touch, sit, lean, listen, lie down, ask the tree questions.
While walking, weave a 'wand' (using small forked branch with overlapping string/wool) and decorate with items you are drawn to (leaves, feathers, bark) as you walk.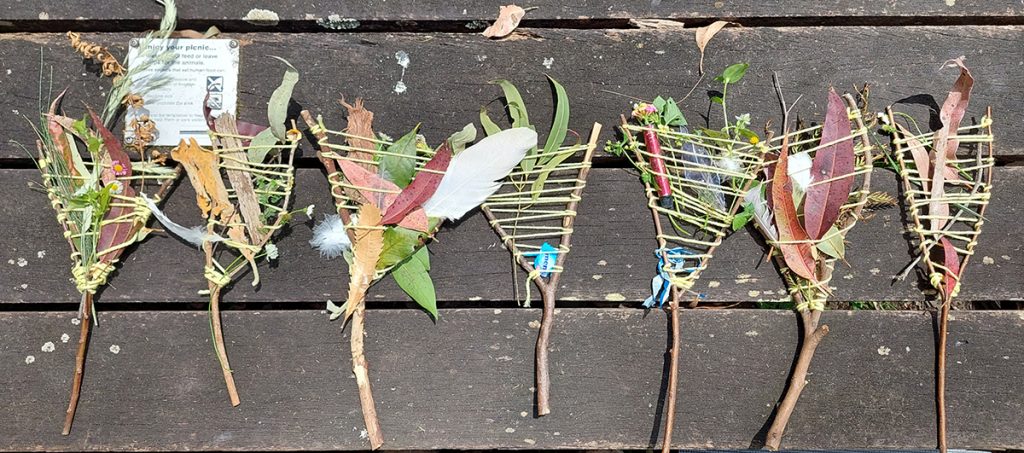 LEAF GAME
Pairs take in turn giving one another a sensory 'test'.  One chooses two objects close in appearance (eg two leaves, or two rocks or pieces of bark) and the other closes their eyes.  One of the objects is placed in the hand, and examined, eyes closed.  Same with the other.  Then eyes open to see if you can determine which was handled first.
More about Mayu at www.forestminds.com
by Kit, convenor, Transition Bondi